Gifts to the Ruth Bader '54 and Martin D. '53 Ginsburg Program Fund will support lectures that draw inspiration from Justice Ginsburg's lectures on "Opera and the Law." Your gift will sponsor distinguished speakers on campus aligned with the Ginsburgs' interests.
We're excited to allow students to experience many facets of the law, music, humanities, and other topics of meaningful exploration offered at Cornell. The programs will combine opportunities for undergraduates and graduate students and Cornell professors and community members to participate.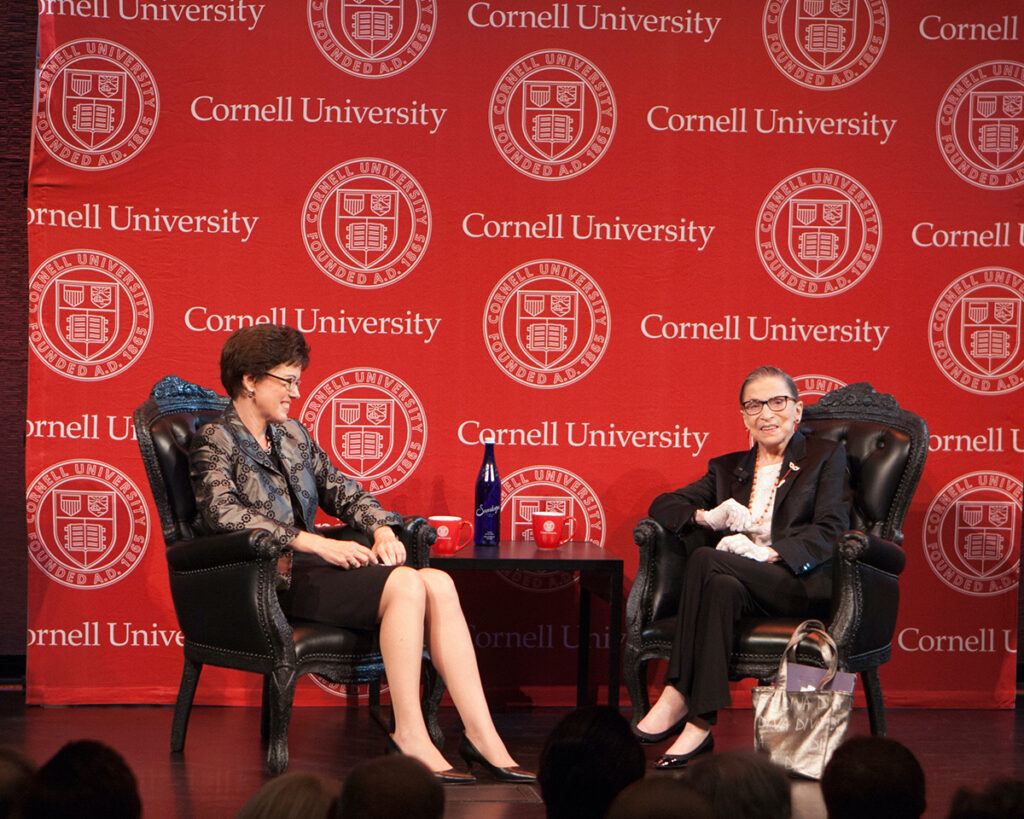 "In her unwavering pursuit of equity, driven by a vision in which any person is able to deploy their talents, putting them to use to help repair the world, I see Justice Ginsburg as the embodiment of our Cornell ideals." —President Martha E. Pollack
Remembering Ruth Bader Ginsburg '54
On October 10-11, the university honored U.S. Supreme Court Justice Ruth Bader Ginsburg '54 as part of the StayHomecoming 2020 celebration. In her State of the University Address, President Pollack announced that one of the new residence halls, built as part of the North Campus Residential Expansion, will be named after Ginsburg.
This moment of silence video was originally broadcast at the Trustee Council Annual Meeting held virtually on StayHomecoming weekend in 2020.