A chorus will perform at an elite musical conference in March. An engineering project team will defend its national competition record. And Big Red athletic trainers will take even better care of Cornell's student-athletes, thanks to updated equipment. These and ten more Cornell project teams raised money to fulfill their goals by connecting with generous alumni, family, and friends.
"The 2017 crowdfunding burst was an absolute success," said Kaitlin Provost, assistant director of annual giving communications for the Samuel Curtis Johnson Graduate School of Management and a member of Cornell's crowdfunding team. "Ten out of the thirteen projects we worked with hit over 100 percent of their goal, and every single project received gifts."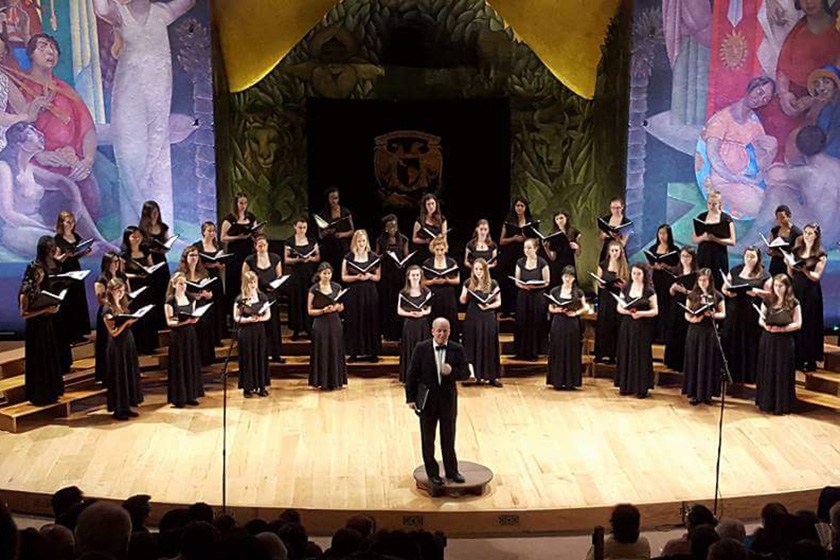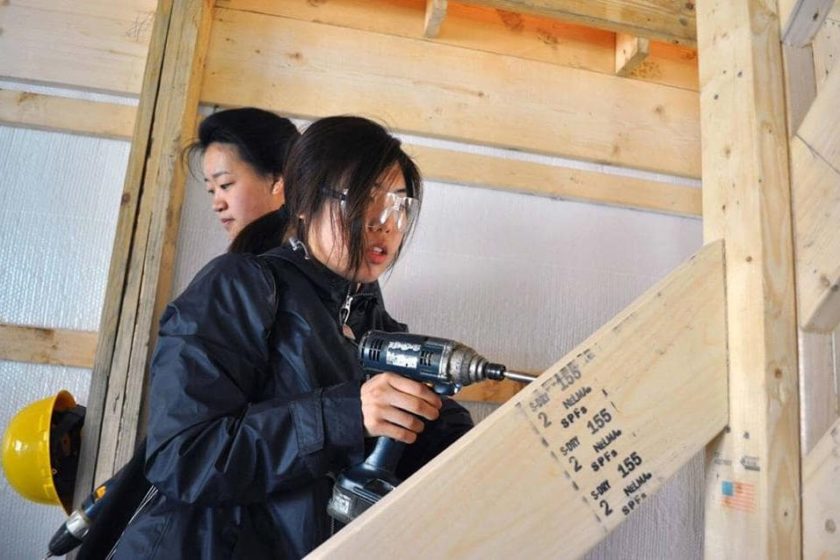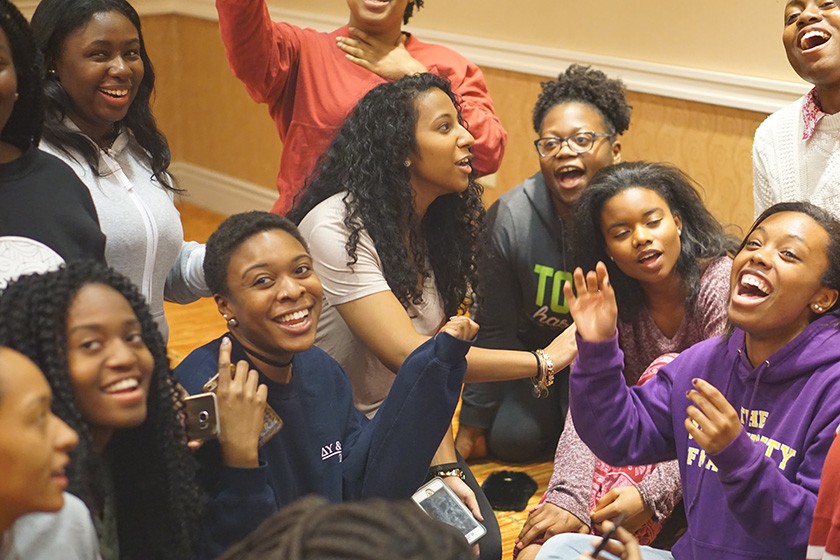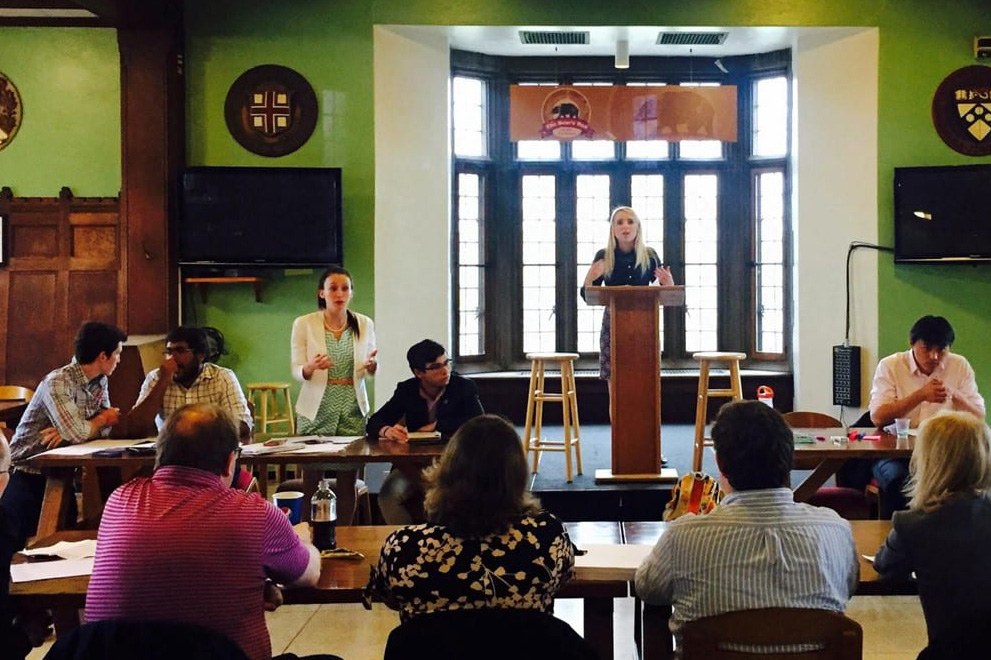 Crowdfunding is a great fit for all 13 of the 2017 projects because each has a compelling story to tell, said Provost. A team from across Cornell Alumni Affairs and Development works with project leaders—students, staff, and faculty members—to plan and execute the month-long campaigns.
"Crowdfunding works when you have a group of engaged and passionate people willing to share their stories and, through personal outreach, encourage other people to feel passionate about their projects, too."
The unexpected invitation
Last June, the Cornell University Chorus received a coveted invitation to attend the American Choral Directors Association conference in March 2018, a first for Cornell's premier treble voice ensemble.
"Although the chorus was honored to be selected, we had not budgeted for attending the conference in our projections for the coming fiscal year," said Michelle Carfagno '19, project team lead.
To raise funds to go to Pittsburgh, the 60-member chorus turned to crowdfunding, spreading word of their campaign through personalized emails and social media networks. More than 130 friends and family gave, as well as many chorus alumnae, and the chorus shot past its $11,000 goal in the last 24 hours of the campaign.
"We were all so ecstatic when the final one hundred dollars were donated!" said Carfagno. "We will be able to cover costs for meals, travel, and lodging and save budgeted funds for other upcoming trips and projects.
"It was wonderful to see support for our trip from a wide audience of donors."
Raising dust and money
Cornell's Baja Racing Team has had top 10 finishes in national competitions for the past eight years. To defend its record, the current team is designing and building its best car yet to race on courses full of barriers, bumps, and dirt.
And this year's undergraduate project team wanted to challenge its fundraising skills in addition to its engineering talent.
"The whole team wanted to be involved with funding," said Yubin Kim '19, a member of the Baja business team. "This gives a chance for all of our members to contribute to the future and success of our team."
The all-in effort paid off. On launch day, November 1, team members reached out to family, friends, and alumni, raising almost 50 percent of the $20,000 goal.
"The next day we reached our goal completely!" said Kim.
It was very encouraging to see that there are so many people out there excited for our team and ready to support us, our car, and our education.
—Yubin Kim '19, member of Cornell's Baja Racing Team
Thanks for the great care
Cornell athletes spend a lot of time on the field, on the court, in the pool, and in the weight room. Many of them also spend time in the Big Red Athletic Training facilities, getting injuries treated. And some of the current equipment has seen a lot of injured Big Red athletes.
"We haven't upgraded our equipment since the mid-1990s," said Bernie DePalma, associate director of athletics for sports medicine and the Doc Kavanagh Head Athletics Trainer.
He jumped at the chance to crowdfund new equipment—including stationary bikes, electric stimulation units, and ice machines—so athletics training staff can provide the best care possible to their student-athletes.
During the one-month campaign, Big Red's Athletic Training and Sports Medicine Department surpassed its goal of $25,000 with gifts from 65 donors. Some gave in honor of coaches. Others gave in honor of the athletic training staff member who took care of them when they were playing their sport.
"The best moments of the campaign were funny text messages from the younger alumni—mostly made after their donation—reminding us of the injuries they had and how helpful the staff was to get them through it," said DePalma.
Tangible impact
Cornell launched Small Projects, Big Impact, its crowdfunding campaign, with seven projects in 2014. Since then, 85 individual projects have raised more than $1,500,000 in total support for the university.
"Crowdfunding is a good fit for Cornell," said Provost. "The donors get a personal connection to these students. They get to watch all of these projects unfold and know that they helped make it possible."