Veronica Perez '19 discovered the connective power of radio when, as a sophomore, she pulled the Thanksgiving Day shift as a DJ at WVBR FM, Cornell's Collegetown-based radio station.
"Throughout the day, I received calls from listeners who shared their memories of tuning into WVBR on Thanksgiving and expressed their fondness for Adam Sandler's 'Turkey Song,'" she said. "Someone even offered to bring Thanksgiving dinner to the station! It was then that I knew WVBR was a community that I wanted to be a part of."
Perez is now president of the Cornell Media Guild (CMG), the independent, non-profit corporation that operates WVBR—as well as CornellRadio.com, an online radio stream programmed for Cornell students, and Electric Buffalo Records, an independent recording label. Founded in 1935, CMG has a mission to give students a platform for creativity and a chance to develop skills in broadcast media—which working at the station has for Perez.
"I cannot overstate how much WVBR has helped me discover my career interests," she said. The skills she's learned at the station led to an internship last summer at SiriusXM and an intention to pursue more.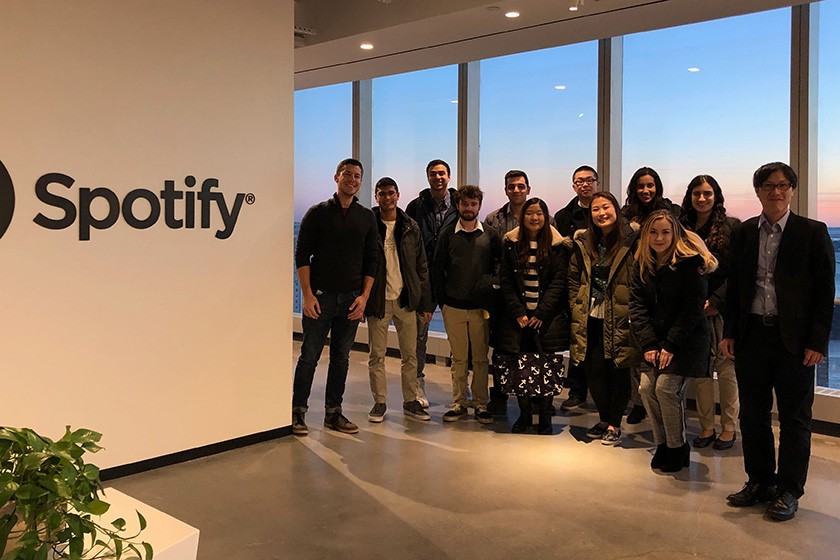 To continue providing opportunities for students like Perez, alumni and friends of CMG have created a new permanent endowment to support its endeavors long-term. The lead gift comes from Larry Epstein '76, MBA '78 and Karen Hasby Epstein '77. The two met at WVBR while in leadership roles with the guild.
"It started in 1975 the way many relationships start; as friends," said Larry.
"What I remember most was sitting in the office and howling with laughter at his jokes," said Karen.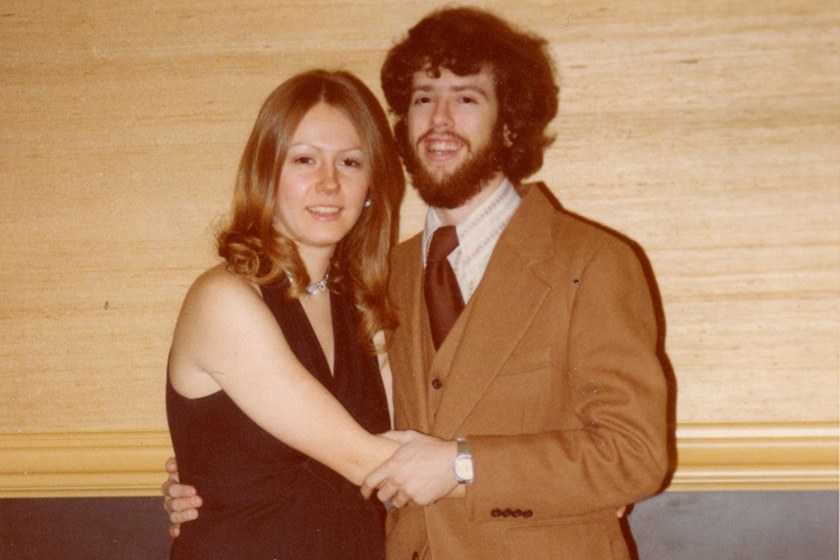 Both Epsteins—they've been married since 1982—also found lasting friendships and career direction at WVBR. Karen started out working in the news department of the station her first year at Cornell, and was treasurer and secretary of the radio guild. Those experiences convinced her to work in broadcast news after graduation; she went on to work as a radio and TV reporter and anchor in Rochester, Binghamton, New York City, and Long Island through the 1980s and 1990s. Even after a career change to teaching, her broadcast skills served her well.
"Keeping a classroom full of students engaged can be very much like trying to be engaging on air!" she said.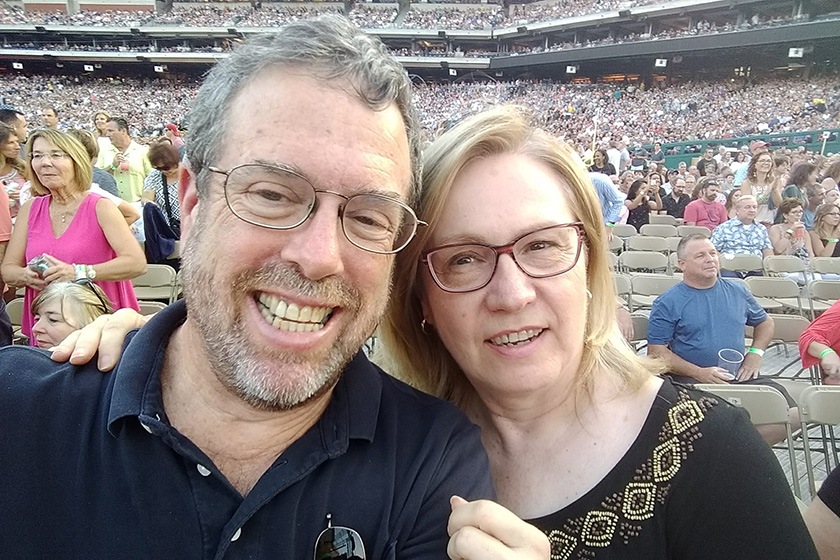 Larry was a student DJ, served as president and general manager of CMG, and dabbled in news, including coverage of the nation's bicentennial from Washington, DC. He went on to a 25-year career in the television industry. A long-time member of the CMG board, he now teaches at the Antoinette Westphal College of Media Arts & Design at Drexel University.
"Radio is still consumed by more people than any other medium," he said. In 2018, Nielsen reported that more Americans tune to AM/FM radio each week than any other platform; 93 percent of American adults 18 and older listen to radio every week—more than those watching TV or using a smartphone. Cornell's student-run radio brings it close to home: "Students who listen to WVBR hear music they love and news they need presented by fellow students and long-time community members," says Epstein.
The students of CMG, loyal alumni, and a board of directors full of media industry professionals have made a series of "terrific strategic moves" in the past few years, he said, putting WVBR in good financial standing, with a robust audience.
Live radio still matters, especially with the rise of on-demand streaming. Personal connection will never become obsolete.
—Veronica Perez '19
In 2012, CMG purchased 604 E. Buffalo Street and in 2014, WVBR started broadcasting from the new Olbermann-Corneliess Studios there. There's also a recording studio in the building. In 2017, alumni helped the guild replace its aging transmitter tower on Hungerford Hill. Now called Ruby Tower in honor of Jon Rubinstein '78, MEng '79, the new tower increased WVBR's signal strength.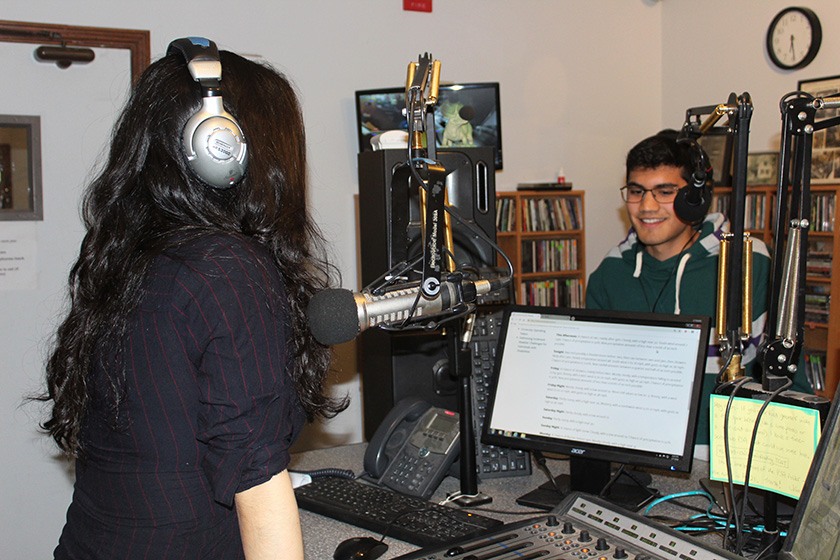 CMG depends on students to make business and programming decisions, and the current music format—"Ithaca's Alternative"— connects with listeners. The goal of the new endowment is to build capacity to grow and innovate in the future.
In addition to the Epsteins' gift, 100 percent of the guild's board of directors has contributed; $125,000 is currently pledged toward a goal of $500,000. An endowment of this size will contribute about $25,000 each year to provide new opportunities for this time-tested medium.
"Live radio still matters, especially with the rise of on-demand streaming," said Perez. "Personal connection will never become obsolete. When DJs take talk breaks, it is as if they are speaking to one person—that kind of attention is hard to come by in this media-scape."
She and other students gain confidence through their work with WVBR and the other CMG enterprises and also the skills they need to be broadcasters, business managers, and community leaders.
"At a time when responsible, informed media outlets are perhaps more important than ever," said Karen Epstein, "I am glad to be able to do even a small part in helping to ensure that a new generation has the opportunity to learn how to do it right."