Financial aid didn't just open a door to education for graduates like Adam Shelepak '17—it afforded the possibility of meaningful exploration and service to the Cornell community. For Shelepak, financial aid meant that he could participate in clubs, professional organizations, and volunteering opportunities in Ithaca and throughout Tompkins County.
But it also meant he could devote time and energy to the founding of Anabel's Grocery, a student-run nonprofit grocery store that provides educational programs and addresses food inequity on campus.
"Without financial aid, I would not have been able to dedicate the time to efforts like this. Financial aid reduced the pressure to work for wages during school," he says. "My aid package allowed me to reprioritize other types of work. This allowed me to recognize a need on campus and push for a cause I felt strongly about in my time at school."
Tell us a little bit about yourself before Cornell.
I loved learning about new things. I was always reading. Academically, I was interested in sciences and quantitative fields more broadly. I played guitar, and I spent hours listening to blues and classic rock music.
My main hobby outside of school was football. I played for Upstate New York football powerhouse Maine-Endwell High School. I won two state championships and co-captained the team as a senior. We went on to have one of the longest win streaks in high school football history.
What did you want to achieve or dream of doing when you were in high school? How did Cornell come into these plans?
In high school, I did not have cohesive career plans. Frankly, I had no idea what I wanted to do. Growing up in a small town, I was not exposed to the diversity of career paths that you start to observe as a freshman at Cornell. Feeling around in the dark with a liking for quantitative analysis, I would tell people that I was a biology major or a chemistry major hoping to pursue research and maybe a PhD, but I really had no clue.
Eventually, through some early mentors and friends, I stumbled into some of the business and finance paths. Simultaneously, I shifted my major from natural sciences to public policy, which combined the quantitative rigor I enjoyed with a more human element.
I ended up working in management consulting. Not quite knowing what I wanted and learning about the breadth of opportunities that people have following a few years in consulting, I thought that was a nice way of punting my career choice.
When you received your financial aid package from Cornell, what did it mean to you and your family?
Cornell seemed unattainable, and without financial aid, it would have been. In high school, I showed up to school every day and got good grades, but my knowledge of college admissions, financing education, and paths to elite educational institutions was unsophisticated. I had good grades, and I lived near Cornell, so I figured I should apply.
I received a generous financial aid package which allowed my family to meet our contribution. Coming from a background without much excess, financial aid allowed me to pull the lever and attend Cornell. I did not know it at the time, but this ended up being a launching pad for 10 years of incredible growth, development, and opportunities that would have otherwise been inaccessible.
I still graduated with a student loan burden; however, with a well-paying job leaving Ithaca, the debt service was reasonable. I was able to quickly pay down my loans after a few years.
Tell us a little bit about your time at Cornell. What stands out and why?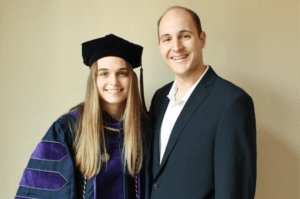 I do not even know where to begin. From a relatively narrow perspective growing up in a small town, Cornell brought the world to me just 40 miles away from home. I think back and get giddy reflecting on the whirlwind of new experiences in my first three months of college. I met people from all over the world. I did not even realize the diversity I was missing in the first 18 years of my life.
I did so much at Cornell. I joined a fraternity. I was in some of the great professional clubs. I helped launch a company. I was engaged in the Ithaca community, which many students do not take advantage of but seemed relatively close to home for me.
On the personal side, I met my now fiancée the first week at school. We did not start dating until a few years later, but we first met during this exciting time on campus.
Are there any specific experiences you had during your undergraduate studies that may not have been possible without financial aid?
Helping found Anabel's Grocery. Some students anecdotally observed hunger and issues with food access that were not being talked about much publicly. They came up with an idea to open a low-cost, on-campus grocery store. Given the turnover of students, the original visionaries graduated before the store's launch. I helped drive forward some of the physical space renovation, sourcing, pricing, and other operational concerns. The store opened my senior year.
Without financial aid, I would not have been able to dedicate the time to efforts like this. Financial aid reduced the pressure to work for wages during school. I picked up odd jobs seasonally, but hourly wages cannot cover the costs of higher education, so paying for my degree this way was not a realistic option. My aid package allowed me to reprioritize other types of work. This allowed me to recognize a need on campus and push for a cause I felt strongly about in my time at school.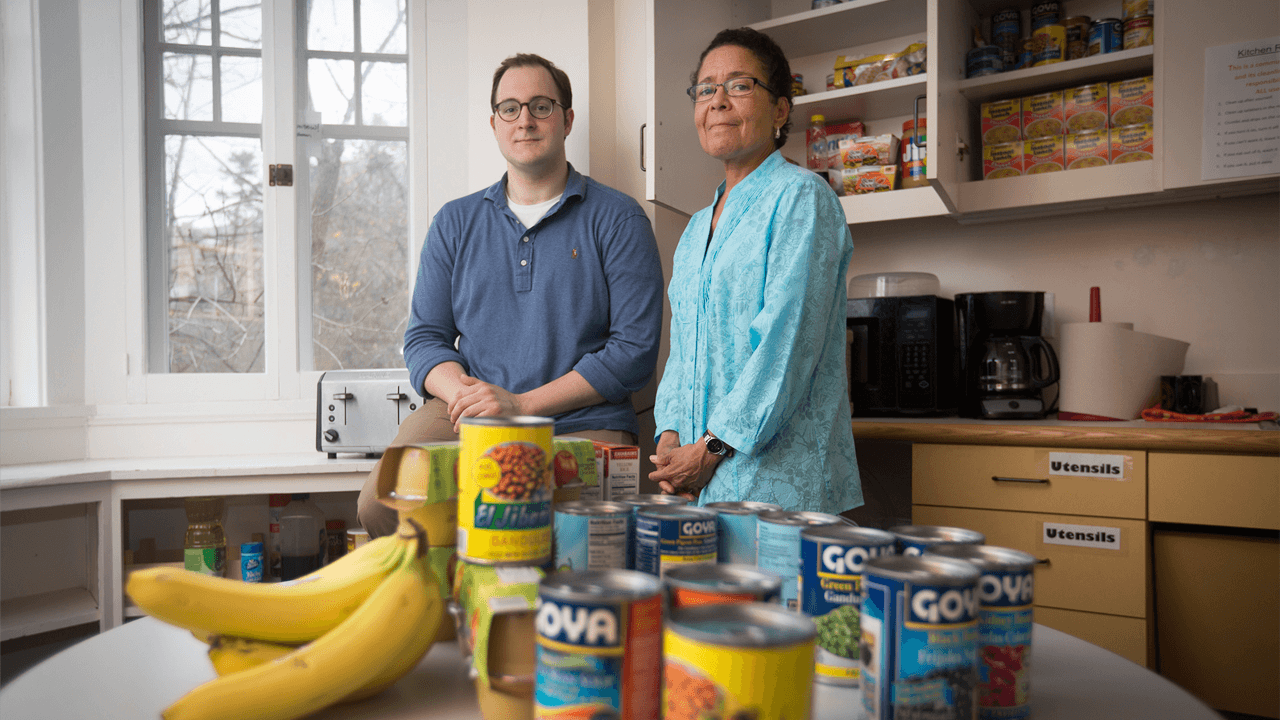 How did these experiences inspire or change you? What do these experiences mean to you now?
Without getting too sappy, they fully made me who I am today. These experiences introduced me to lifelong friends and my significant other and soon-to-be wife, helped me forge a career path, and connect with my community. Cornell, and, by extension, financial aid, is wholly responsible for who I am today. In no uncertain terms, I was able to move from being a sharp yet somewhat lost former football guy to a deeply understanding person with a worldview shaped by a rich set of experiences afforded to me by Cornell because of financial aid. This brings me awe in reflecting on how meaningful it was for me.
Did your financial aid experience mean something new to you immediately after graduating from Cornell?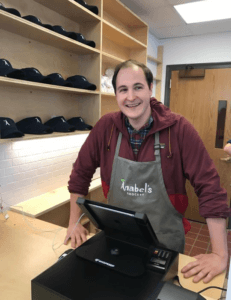 Yes. First, as I mentioned, I still had a significant debt burden, so I think that drove me to pursue higher-paying starting jobs out of practicality.
Second, because of all of the things mentioned previously, I was deeply grateful for my Cornell experience and financial aid. I have consistently donated to financial aid and other student services areas at Cornell to ensure that others are able to experience the growth and set of opportunities that I had available to me at Cornell.
I moved from consulting to business school, and I am currently working for a private equity firm that mostly invests in midwestern industrial businesses. I think there is some deep thread between my upbringing, the development that Cornell was able to catalyze for me, and my current desires both to have a professionally enriching life and also to be a part of a community that I can call home.
I have gone back to policy analysis and management (PAM) classes and spoke about career paths. I answer almost every LinkedIn message and cold email I receive—usually, they are from younger Cornellians thinking about consulting or business school. I would have a much narrower set of opportunities without Cornell, and I want to give back by ensuring the broadest opportunity set is available for the next generation.
What does it mean to be a Cornellian?
Fundamentally, I think being a Cornellian means you are thoughtful and able to contextualize meaning in what you do. Cornell equips people to do many things in the world, but we are all part of one interconnected world. We all do different things and take different paths, but we are all human. I hope that being a Cornellian means that we are able to recognize these bonds.
Doing the greatest good is a big part of being a Cornellian. What does this idea mean to you?
To me, doing the greatest good means recognizing the humanity in others. This sounds simple, but it is not. Cornell equips us with so much knowledge and gives us so many experiences and opportunities. We all are set up to succeed on whatever paths we want to take, but I hope we can all remember the human connections around us and the communities we exist in.
Is there anything else you'd like to share?
Between graduating from Cornell and starting my career, I worked on a wine harvest at a small vineyard in the Finger Lakes. My other interests include cooking, wine, Bruce Springsteen, postmodern literature, and reading about finance and global affairs.