Jennifer Gammond '15 is harnessing the power of big and bold ideas to do the greatest good. The entrepreneur, who carries an unyielding passion for technology and the ways it intersects with other industries, is using her talents and education to help engineer a more sustainable future.
A competitive financial aid package, in combination with an undergraduate business degree program and a breadth of opportunities to explore technology and sustainability, attracted Gammond '15 to Cornell. Because of her financial support, Gammond was able to pursue research, join engineering project teams, and lead an award-winning team at the biennial Airbus-UNESCO Fly Your Ideas Competition.
Tell us about yourself before Cornell.
I am from Miami, Florida. I was raised by my single mother and grandparents. I am Cuban-American. I attended a variety of schools—private, public, Catholic, and preparatory. This experience gave me a high level of adaptability, resiliency, a holistic picture of types of schooling and economic levels within the school system, and tools and opportunities available within each school system for self-development.
I received a financial aid package to attend one of the best schools in the country—Pine Crest Preparatory School in Fort Lauderdale, Florida. While at Pine Crest, I was a cheerleader, a junior varsity soccer player, and a member of the student council. I also founded a community service initiative to financially assist children and families living in poverty and volunteered in socially-conscious activities. During this time, I also developed a strong interest in technology.
What did you want to achieve or dream of doing when you were in high school? How did Cornell come into these plans?
In high school, my curiosity aligned with the opportunities that Pine Crest offered, which gave me the ability to explore career options, achieve educational excellence, participate in meaningful extracurricular activities, and maximize my high school experience. This included making lifelong friendships.
I knew that I wanted to get an undergraduate degree in business because I wanted to pursue a career in investment banking. I also wanted to be at a university where I could dig deeper and learn more about sustainable energy and technology. I had the grades and the standardized test scores that made me a good candidate for an Ivy League school. There are only two Ivy League schools that have undergraduate business schools. However, only Cornell had a land-grant mission that would help me engage in sustainability and technology initiatives.
When you received your financial aid package from Cornell, what did it mean to you and your family back then?
We were so grateful! The financial aid package from Cornell meant that I could fully immerse myself in the process of achieving my goals. It meant that I could focus on my studies, engage in numerous research activities, and become involved in the community. It also meant that I would have the time to connect and collaborate across different schools within the university. This opportunity allowed me to create impactful, innovative services and technologies that could be used for the greater good.
Tell us a little bit about your time at Cornell. What stands out and why?
Cornell has everything someone could possibly want in a university and more. Coming from one of the best preparatory schools in the country, it was difficult to imagine another place that would give me as many resources and amazing memories or find more passions and interests than I already had. But Cornell had it all.
My technology interests drove me to seek the opportunity to become the fundraising lead for the engineering project team, CUAir. I asked companies for both monetary and in-kind donations. This meant that I needed to understand the needs of the engineering team and explain those needs to my respective contacts. I led the team's first crowdfunding campaign. During the spring semester of my senior year, I increased monetary and in-kind donations by 23% compared to the prior semester. I also doubled the number of companies that we contacted for fundraising.
I talked to people at companies such as Lockheed Martin, Google, Broadway Technology, Palantir, SKB, and many more. This was an amazing experience. I learned quickly, got out of my comfort zone by talking to executives about a topic without subject-matter expertise, and exceeded everyone's expectations.
Also, a course that I took to complete a requirement quickly became my favorite course of all time. It was Introductory Oceanography with professor Bruce Monger. It was the largest class at Cornell, with over 1,000 students, taught in the iconic Bailey Hall. I loved the course so much that I volunteered to be a teaching assistant for his course. It is the only course where I have done so.
Are there any specific experiences you had during your undergraduate studies that may not have been possible without financial aid?
I have a broad range of interests and passions that are at the intersection of business and technology. Without Cornell's financial aid, I could not have explored my passions and experimented with disciplines outside my business degree curriculum—I would have needed a part-time job.
Cornell's financial aid package afforded me the time to invest in researching different strains of microalgae for Jet-A biofuel. It allowed me to expand my intellectual curiosity by working with an engineering project team on unmanned aerial vehicles. I was able to explore food technology, and I was able to be a teaching assistant for Introductory Oceanography.
My financial aid package also gave me the time to put together and lead an award-winning interdisciplinary team that created a sustainable energy auxiliary power unit (APU) prototype. We entered the biennial Airbus-UNESCO Fly Your Ideas Competition in Toulouse, France. The team I assembled was composed of a government major, an economics major, an engineering major, a business major, and the engineering faculty mentor, professor Rebecca Barthelmie. We also had the collaboration of students and faculty from the Department of Performing and Media Arts, who created a promotional video for us.
Our prototype was selected as one of the 100 concepts amongst 518 worldwide entries to move on to the semifinals. Our team was the only energy team in the Americas, one of only seven U.S. teams selected, the only team from New York State, and one of only two all-female teams worldwide.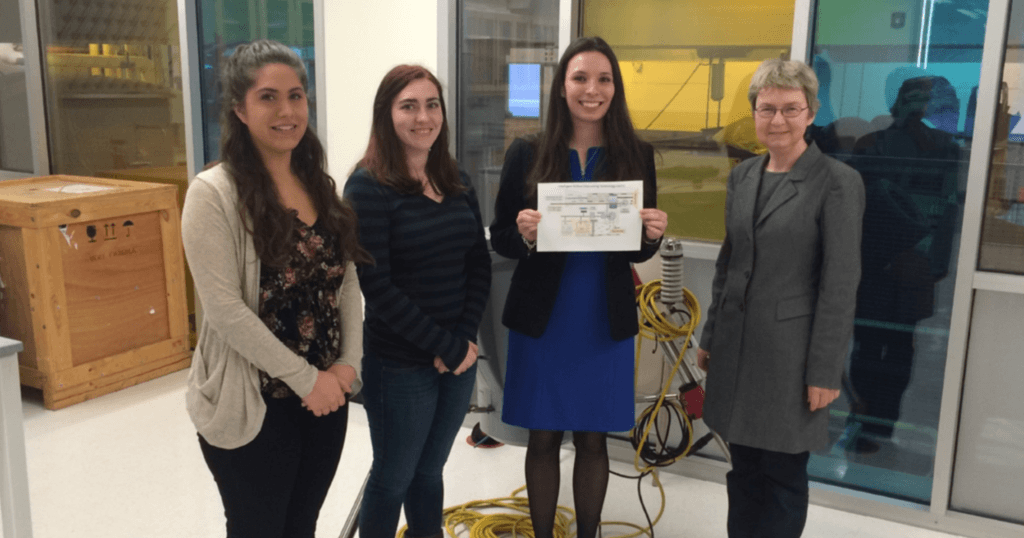 How did these experiences inspire or change you?
As a result of my Cornell experience, I built a variety of hard and soft skillsets and qualifications that have empowered me to plan, manage, and execute multiple initiatives simultaneously and successfully. I learned best practices which I have brought into the workplace, graduate school, my startups, and life. They have helped me adapt to any situation that requires my attention. I work best when I collaborate and bounce ideas off others. I have served as a team player and as an individual contributor in team settings as well as in leadership roles.
Did your financial aid experience mean something new to you immediately after graduating from Cornell?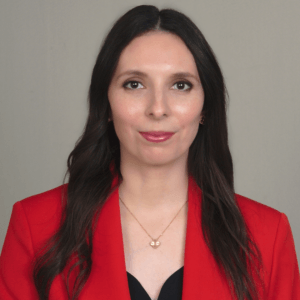 Being able to graduate debt-free with the breadth and depth of a Cornell undergraduate degree is priceless. I am forever grateful to those people who helped me with their gifts so that I could get the very best Cornell experience. I could not have done it without their financial sponsorship. Cornell's financial aid department also played a very important role in how well they worked with me and my financial needs. The staff deserves so much credit for the way that they supported me along the way.
Being debt-free gave me the freedom to continue working on the startup initiatives that I had started while at Cornell and fund them myself. It also meant that I could immediately start donating and giving back to Cornell.
Getting financial aid to pay for my undergraduate degree allowed me to start graduate school sooner than most people. Within two years of graduating from Cornell, I entered the MBA program at the Yale School of Management. I was the youngest person in my class. Most of my peers were at least two years older than me. There can be many reasons why people wait for several years to start graduate school after earning their bachelor's degree. One of them is the financial burden that they are already carrying.
What does it mean to be a Cornellian?
It means to be a member of one of the best alumni networks among universities across the world. There are over 250,000 living alumni from every corner of the world. The benefit of this network is extraordinary. After graduating, not only are we equipped with a world-class education, but now we are part of an elite group of graduates. Staying connected can significantly impact our life and the future of our careers.
We have the ability to stay connected with one another and with the university throughout our lives, particularly because Cornell makes it easy. After we graduate, we can keep our Cornell email address. Seven years after graduating, I continue using my Cornell email address as my primary email address.
We are diverse. We come from every corner of the world. We care about keeping the Cornell community strong for generations to come. Cornell alumni are proud to represent Cornell and want to give back to the university that challenged us while giving us the tools to be our best.
It also means being Lynah Faithful—it brings everyone together.
Doing the greatest good is a big part of being a Cornellian. What does this idea mean to you?
It means having learned about effective problem-solving. It means being part of a global network that is supportive of each other. It means that we are stewards of the future, and as such, we have a responsibility to do what is in our power to make a positive impact in the world.
It is a privilege to be a Cornellian. The pride comes from a place of being aware that one has the tools to do great things in life. My Cornell experience has given me personal and professional opportunities that at one time seemed impossible to reach. My ambition, persistence, commitment, and ability to lead and collaborate will make it possible to achieve my goals for the greater good.
How are Cornellians positioned to effect change in the world?
Cornell has established a great platform to effect change in the world. The alumni network across the globe is very strong. Regional alumni clubs have the tools and resources to engage young alumni as soon as they graduate. The sooner that young alumni get involved in regional clubs, the more likely they will commit their time, effort, and money to Cornell. By continuing to build this network, Cornellians have the opportunity to meet other Cornellians they might not have otherwise. Introductions can be made. Mutual interests and ideas can spark.