Cornellians of all stripes are showing their support for the recently launched endowed scholarship challenge, designating their scholarships to different areas of Cornell they care about the most.
With the goal of creating up to 100 new endowed scholarships for aid-eligible undergraduates, professional school students, and graduate students on the Ithaca campus and at Cornell Tech, the initiative is expected to provide an estimated $25 million in endowed scholarship funds.
To date, 30 donors have made gift commitments of nearly $6 million, and almost $1.5 million in challenge funds have been awarded.
One of the challenge's first champions, architect Richard Meier '56 created a scholarship to benefit graduate students in the College of Architecture, Art, and Planning (AAP).
"I have enormous fondness and respect for the college," he said. "This gift will enable graduate students to go on and do even greater work than they might not have the opportunity to do."
Meier believes that, above all, his gift will stimulate exploration.
"You can't predict what the outcome will be. Some graduate students might decide to go into teaching. Some may decide to go into public service. There are many avenues that architecture students can take," he said. "I hope that this gift will encourage them to look at the broadest range of possibilities in their career."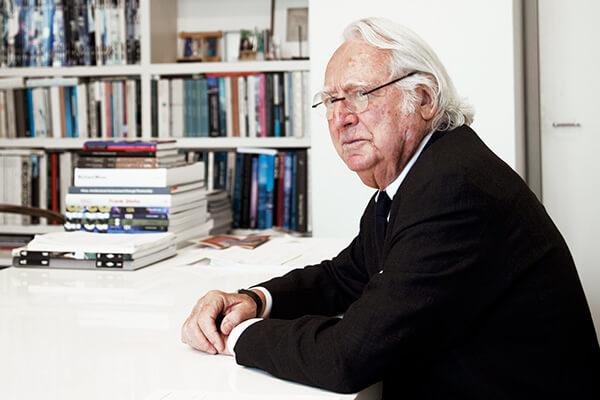 Meier has previously endowed a professorship at AAP and served as a visiting lecturer. He sees his deep engagement with Cornell as a personal commitment as well as a family tradition.
"My brother went to Cornell. My uncles went to Cornell. We have a history of being involved with the university in different capacities," he said. "We feel that Cornell is an extraordinary place, and I want to do whatever I can to keep it extraordinary."
Edward Estrada '94, a partner at the law firm Reed Smith, is another supporter inspired by his family's connection to the university. But his Cornell legacy is of a different kind.
His father, Robert, applied to Cornell but was financially unable to enroll. "My father had to stay and earn money for his family and his sick mother, and was unable to attend any college, which was one of the reasons I wanted to go to Cornell," Estrada said.
When Estrada graduated from the College of Arts and Sciences, he fulfilled his father's dream, becoming—along with his older brother, Bob, who graduated from the University of Vermont—the first generation of his family to go to college.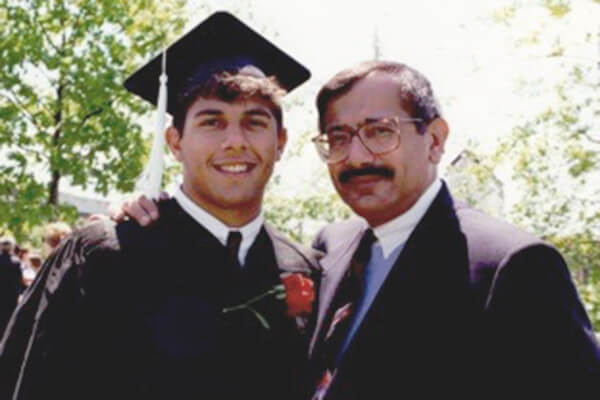 "The day my father and my mother dropped me off at Cornell, they knew, far better than I did at the time, that it was such a huge step. My parents knew the lifelong impact it would have, and that it would also provide opportunities to my own children that they themselves did not have," he said.
Estrada named his scholarship after his father and designated it for first-generation students in the College of Arts and Sciences, helping to open doors for future Cornellians whose boundless promise may be limited by their financial means. In New York City, Estrada has also been helping to organize events for Cornell's first-generation students.
"I hope they will take advantage of all the opportunities Cornell provides and then put themselves in a position later on to not only take care of their families but to also give back to the university," he said, referring to the growing group of first-generation students.
Estrada added: "Cornell is an amazing university, and the education, relationships, and experiences that it provides can bring about dramatic changes from one generation to the next."
Read more about the launch of the challenge.
Editor's note: The endowed scholarship challenge was successfully completed in April 2018, garnering nearly $22 million from Cornell's champions. Read more.