Finding life balance is a quest that junior Kylie Long, an aspiring radiologist, appreciates.
Her pathway of learning and discovery at Cornell has led her to pursue the humanities along with the sciences and to study ancient texts as well as conduct stem cell research. She asks life's big questions, while also getting down-to-earth at a local potting studio. She likes quiet meditation as well as using her voice to blog about self-care.
Still, the decision to pursue a major in philosophy, in addition to biology, came as a surprise to her. Although her friends had talked enthusiastically about their philosophy classes, Long had thought it was a decidedly dry subject. Her opinion changed on the first day of her sophomore year, however, after she sat in on an ancient philosophy class and also one called "The Ethics of Eating," a university course.
"Both classes just blew my mind," she said. "I was surrounded by classmates who were engaging intellectually. People were discussing the same questions that I had. It was the first time I sat in a classroom and thought, 'This is what an education is supposed to be like!'"
The potential of stem cells fascinates me. They are the superwomen of cells, with the ability to self-renew and become any cell in the body.
—Kylie Long '19
That day, Long decided to add a philosophy major to her biology studies. The two professors who taught those classes, Tad Brennan and Andrew Chignell, have had a strong influence on her path at Cornell.
"They helped me a lot, both academically and with life questions," she said. "Like when I'm wondering, what is the point of life? Is there any meaning? How can I be a better person? Philosophy helped me find answers. It helped me discover myself."
Along with the support of her professors throughout her intellectual journey, Long also appreciates the support she receives from her scholarship. The John E. and Elaine Mead Alexander Scholarship offers Long not only important financial assistance, but also the encouragement she needs to continue.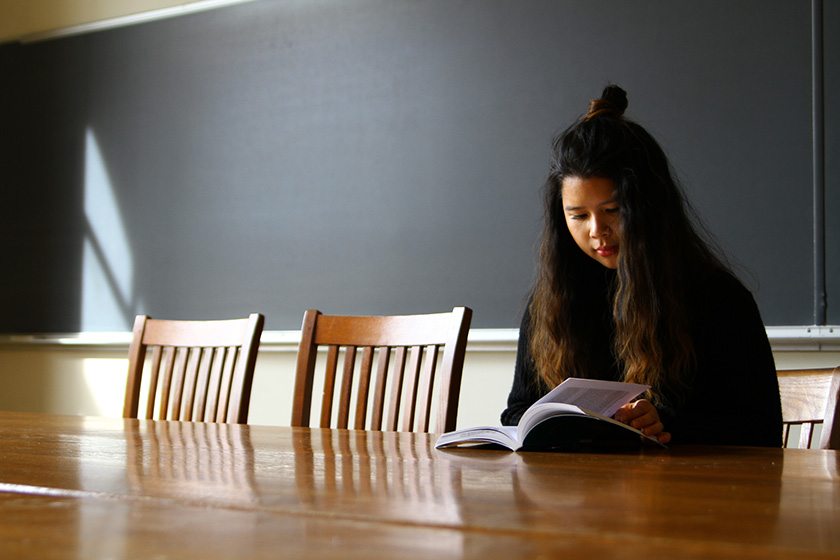 "It sent the message that someone believes in me and my ability to excel," she said. "These Cornellians put their trust and belief and faith in me to do well at this school and to become a Cornellian they could be proud of. That's very comforting, and, at the same time, it motivates me to live up to that expectation."
A meaningful life at Cornell
While Long, now a junior, finds her intellectual community in philosophy, she is following her career trajectory—radiology—in her second major, biology. She is a researcher and technician at the Cornell MRI Facility and also does stem cell research with professor Tudorita Tumbar in the Department of Molecular Biology and Genetics, a position she applied for her first year at Cornell.
"The potential of stem cells fascinates me," she said. "They are the superwomen of cells, with the ability to self-renew and become any cell in the body."
Her career focus in science is complemented by a wide range of courses on her spring 2018 schedule, which includes not only cancer genetics, but also Augustine, Zen Buddhism, and Chinese, which is connecting her to her family's roots.
Academic life at Cornell does get intense, Long noted. Daily meditation sessions help her balance obligations and manage her time. And, once a week, she takes a break from campus and her studies, spending Monday evenings at a pottery studio south of Ithaca. "I made pottery as a kid, and then started taking classes again last semester," she said. "It's a time for me to relax and forget about being in school."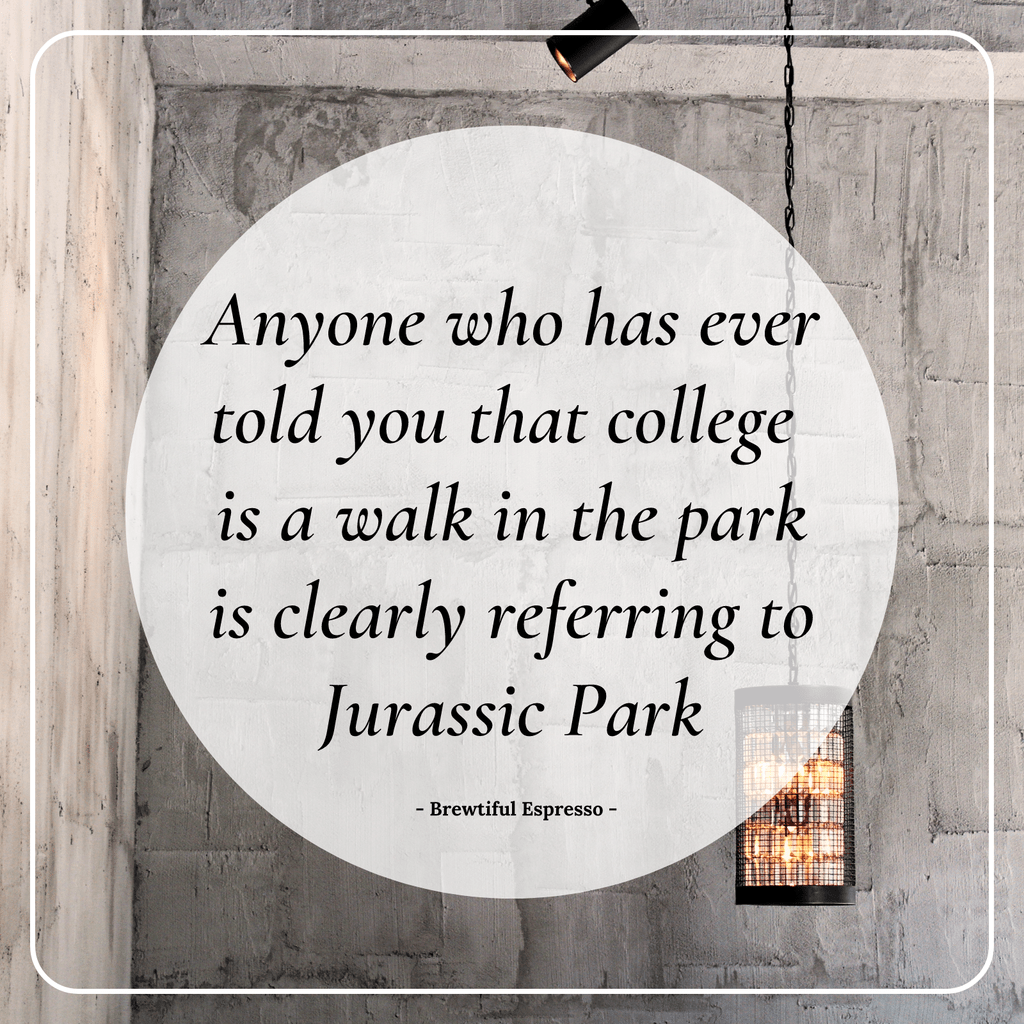 Sage advice
A native of a small town in New Jersey where "dreams are kept within the town itself," Long knew growing up that she had bigger aspirations. She attended the county magnet school, where teachers, mentors, and friends encouraged her to become the best version of herself and to aim high when looking for colleges.
To pass on what she's learning about college life, Long writes a blog with her sister, Jessica, a student at Harvard. In "Brewtiful Espresso," the sisters write weekly posts aimed at college students and aspiring college students, combining café reviews with candid chats about self-care—including morning routines, trying and failing, reasons not to give up, and learning self-love.
While professors and friends have a positive influence on both her academic and personal pursuits, Long also turns to notable philosophers to find mentors. "When I'm reading Kant or Spinoza or Aristotle or Plato, it's like they're my friends."