Cornell was founded on the principle of "… any person … any study," and today more than ever, that means celebrating students of all lived experiences and identities—including undocumented students.
"We've taken on a responsibility to make sure all of our students, regardless of their identities, are able to take advantage of the richness of our Cornell community," says Shakima Clency, the Peggy J. Koenig '78 Associate Dean of Students for Student Empowerment, and director of first-generation and low-income student support for the Office of the Dean of Students' Diversity and Inclusion Team. "We want all students to succeed and thrive here."
Marla Love, the Robert W. and Elizabeth C. Staley Interim Dean of Students, and presidential adviser on diversity and equity, says there are an estimated 500,000 undocumented college students nationally, representing 2% of the college student population. This undocumented student population includes recipients of the Deferred Action for Childhood Arrivals (DACA) program, which protects undocumented immigrants brought to the U.S. as children from deportation for a set period of time and provides a two-year work authorization.
"Undocumented communities are an integral part of our national community, and our role is to support the growth and development of all of our undocumented students," Love says. "We must remember that all undocumented students, including undocumented students without DACA, are deserving of the same opportunities and experiences. As an institution that thinks about contributing to the public good, creating equitable opportunities and experiences for undocumented students is a part of that work."
Collaborating across campus
Over the past few years, the university's work to support undocumented students has included establishing the role of associate director for student empowerment and undocumented/DACA student support—a full-time position dedicated to supporting undocumented students holistically as they navigate their educational journey at Cornell. Cornell is one of few peer institutions to have a full-time staff resource like this.
"It allows for an intersectional lens," says Clency, who currently leads the diversity and inclusion team in the Office of the Dean of Students. "This role is important to help advocate, educate and raise awareness across the Cornell community. It's building bridges and enhancing support systems."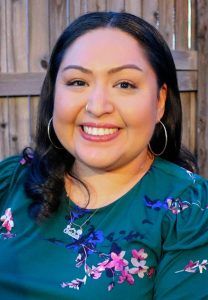 The role, now held by new staff member Christian Abigail Gonzalez, allows for more collaboration among campus partners who work to support undocumented students, and works closely with the student community organization Cornell DREAM Team.
"I am very excited to be joining Cornell to serve our undocumented student community, a student population that I love and care so deeply about," Gonzalez says. "It is so important for undocumented students to have a strong community and support system on a college campus, and I am looking forward to developing new initiatives that will contribute to the personal, academic and professional success of all undocumented students at Cornell."
"As a member of the Cornell DREAM Team, we are delighted that Christian has decided to join the team, and we are inspired by her work and dedication to supporting students," Ailen Salazar '21 says. "As a proud undocumented student, I know much of the support I have now has come from student advocacy, and it is part of the reason why I also have been able to be a Cornellian.
Now, Christian adds to the support by working alongside the DREAM Team to provide more support to current and future students."
Among many campus collaborations that are crucial to student success, undocumented students benefit greatly from the advocacy and legal support provided by the 1L Immigration Law & Advocacy Clinic at the Cornell Law School, which matches law students with undocumented students in need of legal aid or advice. This helps the team make sure undocumented and DACA recipient students are regularly updated about laws that affect them, and have access to resources they may need in the event that they encounter law enforcement.
"We work individually with students to assess their options for pathways to legal status and assist them in filing the relevant applications," says Jaclyn Kelley-Widmer, associate clinical professor of law. "We often also discuss their family situations and may refer them to counsel near where their family is located for additional legal assistance."
Support from alumni, just in time
Undocumented students' needs can change each year, and staff members who work directly with these students must identify ways to adapt quickly. With the COVID-19 pandemic, additional challenges and financial needs arose for many students, requiring flexibility and a little help from the Cornell community.
One family foundation rose to the challenge, and has given $100,000 to support Cornell students with DACA and other international students.
"DACA and other immigrant students often face disparities in financial aid due to restrictions in federal programs," says the donor, a Cornell graduate who wished to remain anonymous. "Our goal is to provide scholarship support to students who would otherwise not be able to attend Cornell, helping to create greater equity and a more level playing field."
The funds have established a scholarship, awarded based on demonstrated need, and a COVID-related emergency fund to help students who need emergency financial support due to the pandemic.
"This gift came just in time to help with [students'] basic needs and provide support with things like their summer expenses," Clency says, noting that unemployment among undocumented students remains a particularly difficult problem as they are legally barred from employment, financially straining them and their families.
Financial support for undocumented students, whether for scholarships or other needs, is crucial to many students' success, both in school and after graduation. "We may not all be as attuned to what it means to be undocumented," Clency says, "but if we're invested and committed to the Big Red mission, this is a part of it. We can't leave any student behind, regardless of their identities."
Alumni support for the 1L Immigration Law & Advocacy Clinic also has had a positive impact on undocumented students in the past year. "Immigration applications are very expensive and often out-of-reach for our student clients," Kelley-Widmer says, "and we rely on the generosity of donors to help make dreams a reality for our clients."
Recently, the clinic assisted a DACA student in his application to travel to his country of origin, where he was able to see his father after a decade of separation. Alumni gifts helped cover the filing fee and other case-related costs.
Preparing for the future
Opportunities some Cornellians might take for granted can become major barriers for undocumented students pursuing higher education. Finding experiences that allow students to explore potential career paths and post-graduate opportunities, especially given that undocumented students without DACA can't be legally employed in the United States, is one area in which Love notes the alumni network can have a huge impact on students' futures.
"Outside of gifts, alumni can help our students learn about entrepreneurship, job or networking opportunities," Clency agrees. "Those are all ways students can benefit from alumni time, talent, resources and expertise. It's greatly appreciated and welcome."
"Undocumented students already are our future innovators, entrepreneurs, teachers, doctors, leaders and more," says Salazar.
Ailen Salazar '21

"All Cornellians, regardless of immigration status, should be allowed to thrive and reach their full potential," says Ailen Salazar '21.
Additional challenges include the psychological toll of living as an undocumented student, such as the uncertainty when it comes to travel. This is particularly hard during events like Orientation and Commencement, when students might worry about their own or their family's safety traveling to and from Ithaca.
"There's a need for us to continue to raise awareness across the institution," Clency says. "We need to continue to expand our skills, knowledge and consciousness, so the community is better prepared to act in ways that are inclusive and supportive of all students. For students with marginalized identities who have experienced oppression and harm, it can be difficult to talk to a counselor, faculty [or] staff [member] about your lived experiences without also reliving the pain and trauma. The work to build institutional capacity is critical to our efforts to build a truly diverse and inclusive university."
Training across campus has expanded this year, including virtual workshops open to the entire community. But there are still opportunities for growth.
"We've created access to a Cornell education, but that doesn't mean that challenges and barriers dissipate just by virtue of being a student here" Love says. "In a lot of ways, we need to continue to clear paths to create equity in our institution, so our undocumented students have equitable student experiences at Cornell."
"I cannot wait to see [Cornell] grow to provide more hope, opportunities and success for all its undocumented students," says Salazar. "All Cornellians, regardless of immigration status, should be allowed to thrive and reach their full potential."
This story originally appeared in the spring 2021 issue of Ezra magazine.