When the Cornell Family Fellows Program hosted its spring weekend March 9-10 there was one slightly unexpected outcome. "The parents talked about math the whole weekend!" said Mindy Stevenson, assistant director of Parent Engagement in the division of Alumni Affairs and Development.
So it goes after an engaging discussion on the joy of math with Steven Strogatz, the Jacob Gould Schurman Professor of Applied Mathematics. Strogatz was one of four faculty who presented classroom sessions during a weekend that also included a panel on the impact of family philanthropy and dinner with three vice provosts: Julia Thom-Levy, vice provost for Academic Innovation, Katherine McComas, vice provost for Engagement and Land-Grant Affairs, and Lisa Nishii, vice provost for Undergraduate Education.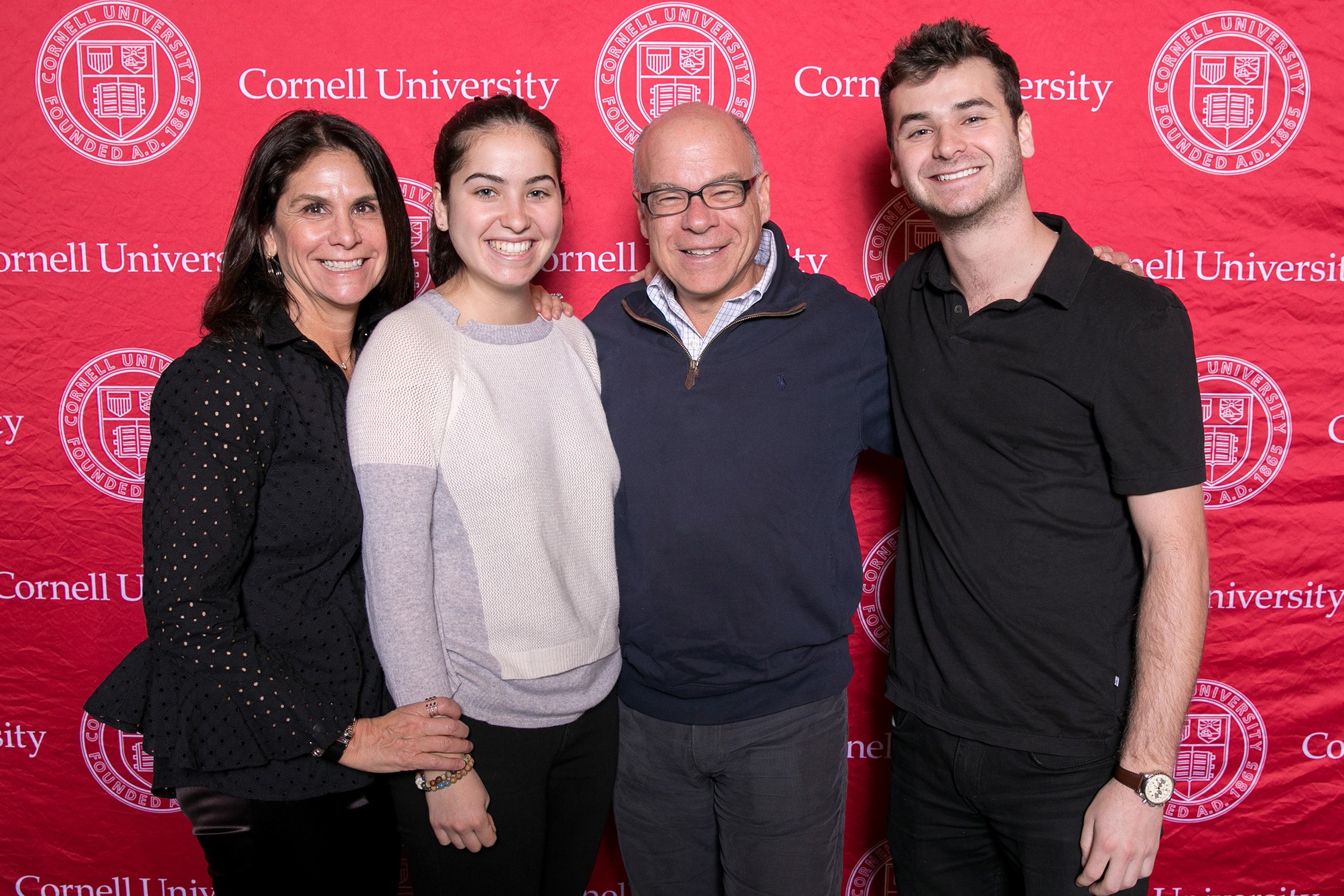 The Cornell Family Fellows program recognizes parents of current students who support Cornell with an annual gift of $10,000 or more each year. The weekend is substantive, and serves as a thank you to the members. It also includes a meeting of the Parents Committee, a working group that makes welcome calls to new Cornell parents, hosts events, raises funds from other parents, and mentors students—including during the spring weekend. In all, 111 families attended the weekend, some bringing younger children to experience Cornell together.
Weekend attendees get a chance to invite to the opening reception a special guest—a Cornell staff or faculty member who has been important to the student's success. This might be a coach, professor, or other staff. To be invited is an honor and a treat. In all, 44 special guests came to the reception, with guests and families standing for a formal photograph to add to the event picture gallery.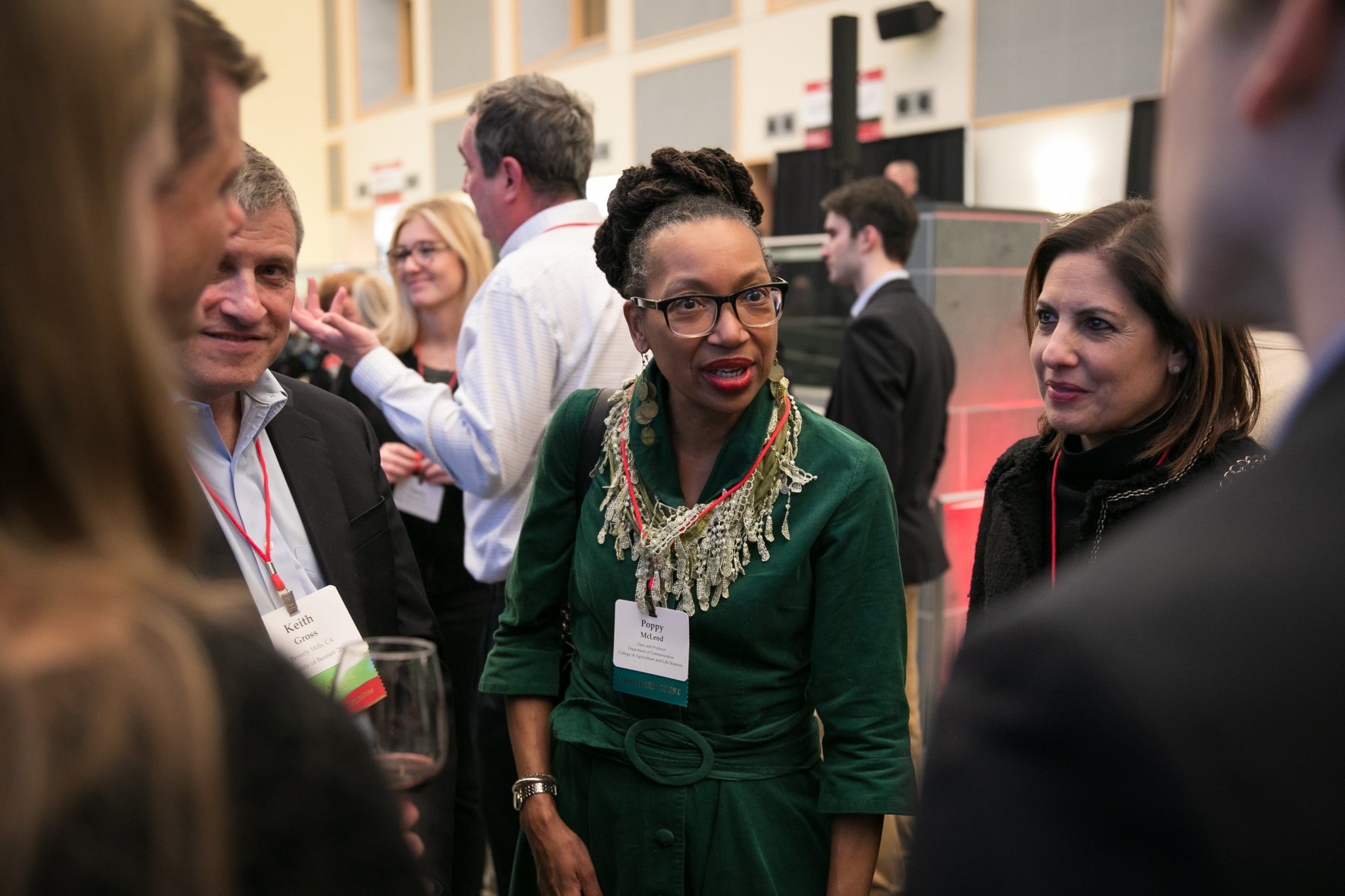 Thirty-four parents dedicated four hours Friday afternoon to a mentoring roundtable held in multiple conference rooms in the Statler Hotel. Experts in law, real estate, finance, healthcare, education, media, non-profits, creative arts, and entrepreneurship dove into conversations with students curious to know how to make a good start and take the right career steps—even if a career path does not seem straight.
Saturday morning, parents continued their mentoring involvement with an introduction to CUeLINKS, Cornell's new university-wide, online platform for connecting students with alumni and parents.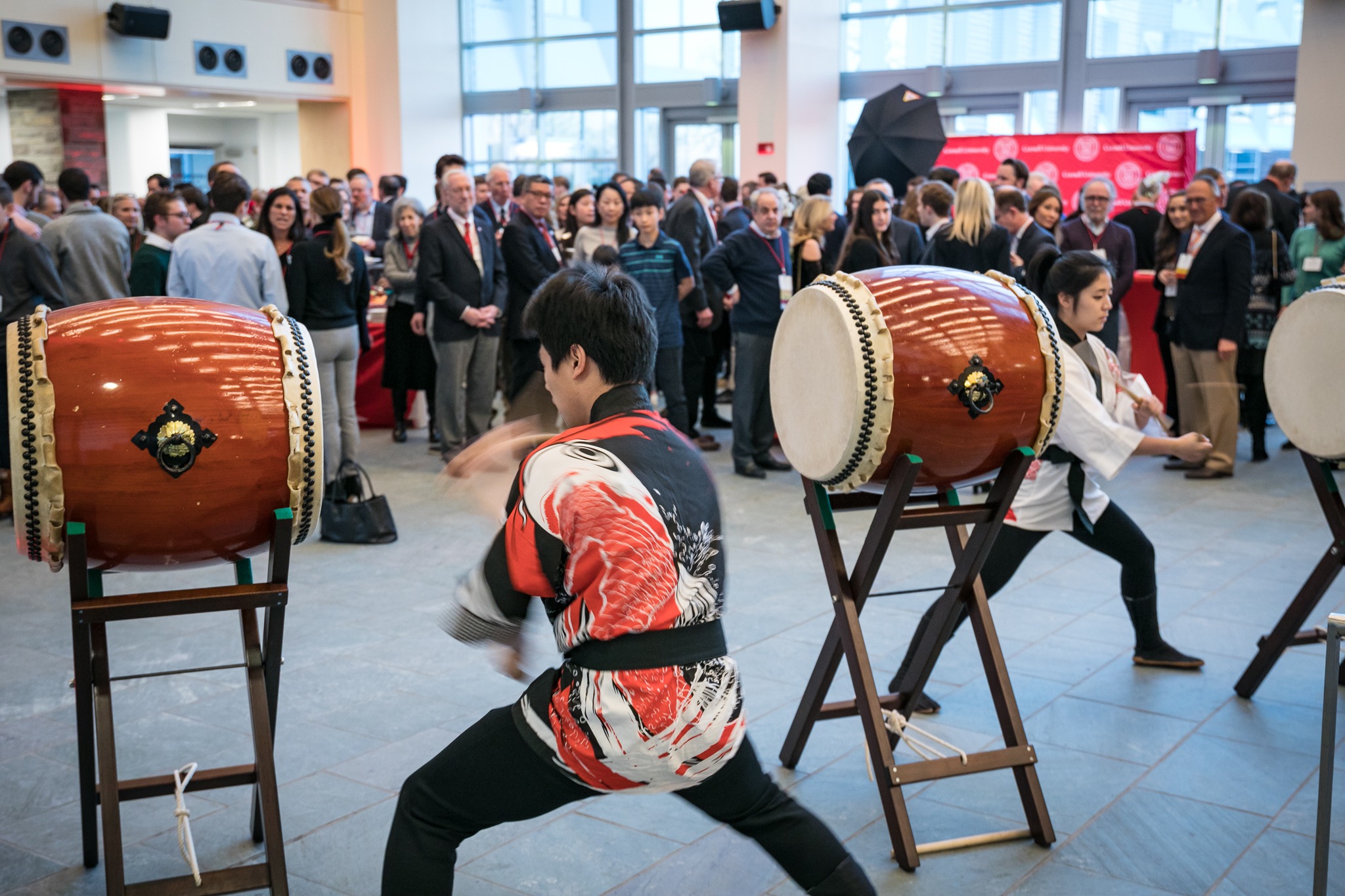 During lunch, parents moved on to a discussion about family philanthropy including staff and student viewpoints. Dorian Brown P '21, talked about her family's charitable giving: "We're converts to unrestricted giving. Why not let the stewards of the school decide?"
Stephen Scherr P '21 made a case for the rewards of directed giving saying their gift to support first-generation students in the College of Arts & Sciences was to a program "extraordinarily well thought out. It's not just what to do once you get on campus but also how do you get a student to arrive on campus?"
We're converts to unrestricted giving. Why not let the stewards of the school decide?
—Dorian Brown P '21
"Parents can be pleasantly surprised how eye opening and thought provoking their own Cornell relationship can be," said Stevenson. "We hope that they have a little bit of the experience their student is having," she said. "They can be a part of Cornell in a community with other parents. We want them to see more and come next year."