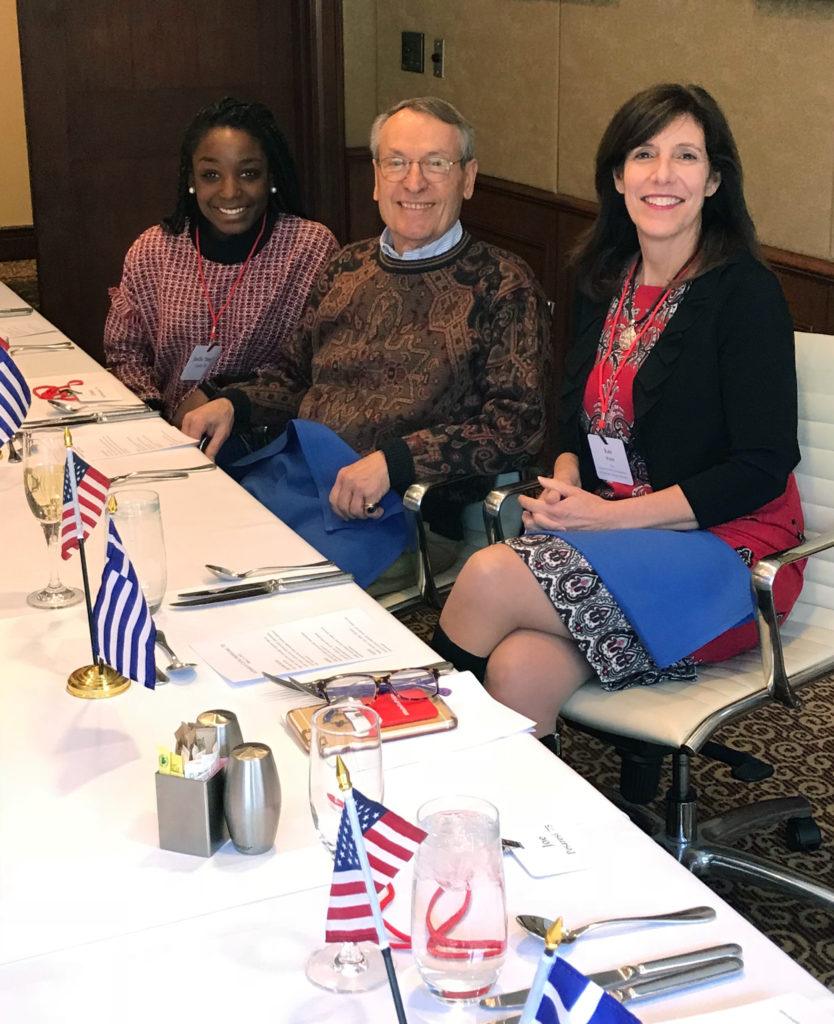 Someday I want to occupy your chair
Costa Androulakis knew from a young age what profession he wanted to pursue. He got his first job in a restaurant at the age of 12 and has worked in the hospitality industry ever since. His journey from humble beginnings in Crete to consummate hotelier was fueled by his innate people skills, passion for exceptional service, and drive—coupled with perseverance and a knack for accepting help from the right people at the right time.
By 1963, at the age of 27, Androulakis had completed service in the Greek army and a stint as a salesman, and had worked his way up from waiter to wine steward to captain in the hotel restaurant at the Athens Hilton.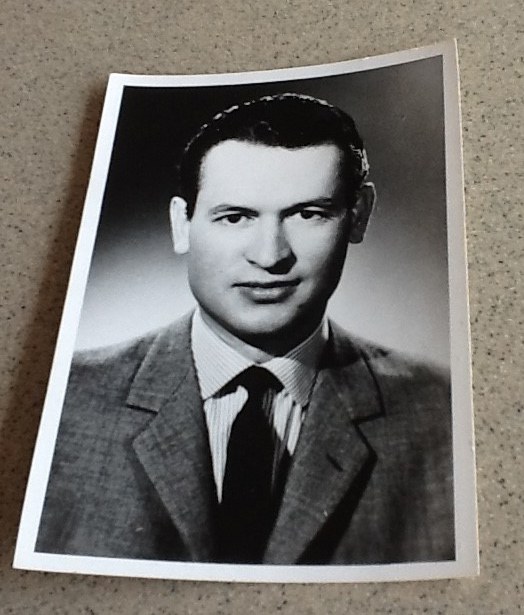 In spite of these significant promotions, "still I was not pleased," he says. He resolved to approach the general manager (GM) of the hotel, Jean-Pierre Jacquard. The GM's secretary informed Androulakis that he could not see Mr. Jacquard without making an appointment. Fortunately, the GM happened to be in his office and invited the young man in. Androulakis announced his request, "I want something higher." When asked to be more specific he replied, "Someday I want to occupy your chair."
Mr. Jacquard told Androulakis that, if hotel management was his goal, then he needed to get an education. "There is only one school that you should consider," Jaquard told him, "and that is the School of Hotel Administration (SHA) at Cornell." He was advised to go to the American Embassy in Athens, get the address for the Hotel School, and write them. And so he did.
Hold on to my application
SHA replied to Androulakis' letter, informing him that he would need to take the SAT test in order to be admitted to Cornell. In spite of the fact that he was not fluent in English, he arranged to take the SATs and have his scores sent directly to Cornell. A short while later, he received a reply, informing him that his SAT scores were not high enough.
I will continue taking the test until my scores are high enough to be admitted to Cornell.
—Costa Androulakis
Androulakis promptly wrote back, saying, "Please don't destroy my application. I will continue taking the test until my scores are high enough to be admitted to Cornell." In 1965-66, he took the SAT test five, six, or seven times; he can't recall the exact number. Finally, in April 1966, he received a letter from SHA informing him that he had been accepted.
In May 1966, Androulakis obtained a student visa and flew to New Jersey. He knew he needed to earn money to survive, but his student visa would not permit him to work in the US. So he boarded a bus and crossed the Canadian border to Ontario, where he landed a summer job training the wait staff at the Mario of Windsor restaurant. At the end of the summer, he gathered his earnings and returned to Cornell.
You must show your character
About a week before classes started, Androulakis registered. He told the Hotel School staff that he needed a scholarship to be able to stay at Cornell, and they told him they would see what they could do. A few days later, they called to offer him scholarship which covered his tuition, plus $2,500 per year for the next four years to use for living expenses and school supplies. He was overjoyed.
The scholarship Androulakis received had been funded by a family that owned a hotel in New York City. The S. Gregory Taylor Scholarship was established in 1943 by Mrs. Charles G. Taylor; first preference is given to students of Greek descent. "The Taylor Scholarship allowed me to go to school," he says. "I received the kindness of a Greek American family, and that changed everything."
In the years that followed, Androulakis learned that there were many others who had played a role in helping him to achieve his dream of attending the Hotel School. His drive and determination greatly impressed Dean Robert Beck and the rest of the SHA admission team.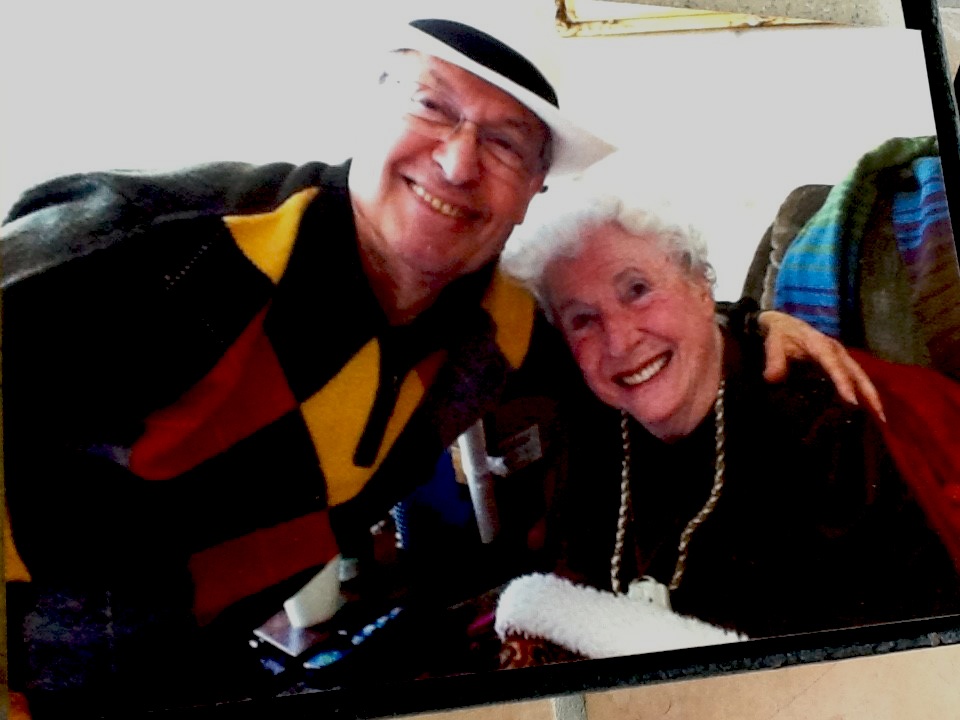 When he was 25 and still in Greece, Androulakis had met a couple from Arizona, Ruth Ann and Win Brown. He stayed in touch and Ruth Ann wrote a letter to the Hotel School in support of his application. Androulakis maintained a close friendship with the Browns over the course of the next 50 years.
His personality traits have continued to open doors for Androulakis throughout his career. You must believe in yourself, show courage, and show your character, he explains, "Success in the hotel business requires hard work, persistence, and personality. You must be able to speak properly, to teach, and listen to others' concerns."
Learning American style
The biggest challenge Androulakis faced when he arrived at Cornell was not his age, although he was 30 and was likely the oldest student in his class. Instead, Androulakis clearly recalls his dismay on the first day of classes when the professor began lecturing and the other students were busy writing. He had never taken notes at his high school in Greece, where the classes were more discussion-based.
He had no idea how to take notes, and he turned to his roommate for help. His roommate, Dennis Kavanagh '69, was also a freshman in SHA and generously offered to share his notes for the first few months of the fall term. Androulakis says that Kavanagh's help was a "life saver."
I thought I needed to get up early to learn.
—Costa Androulakis
Androulakis also did not have a winter coat or boots, and it took him a few months to figure out what to wear to survive Ithaca's winters. He fondly recalls sliding on his heels in the snow downhill to his West Campus dorm at the end of the day, as well as the long walk up the hill in the early morning to class. "I always took 8:00 a.m. classes," he says, "because I thought I needed to get up early to learn."
The support and mentorship Androulakis received from his fellow students and from his professors were far and away his favorite things about Cornell. "The fact that I could ask them questions and have them respond to me was incredible," he says. The contrast between the education system in Greece, which was much more dictatorial, and in America was striking, and greatly influenced Androulakis' personal management style.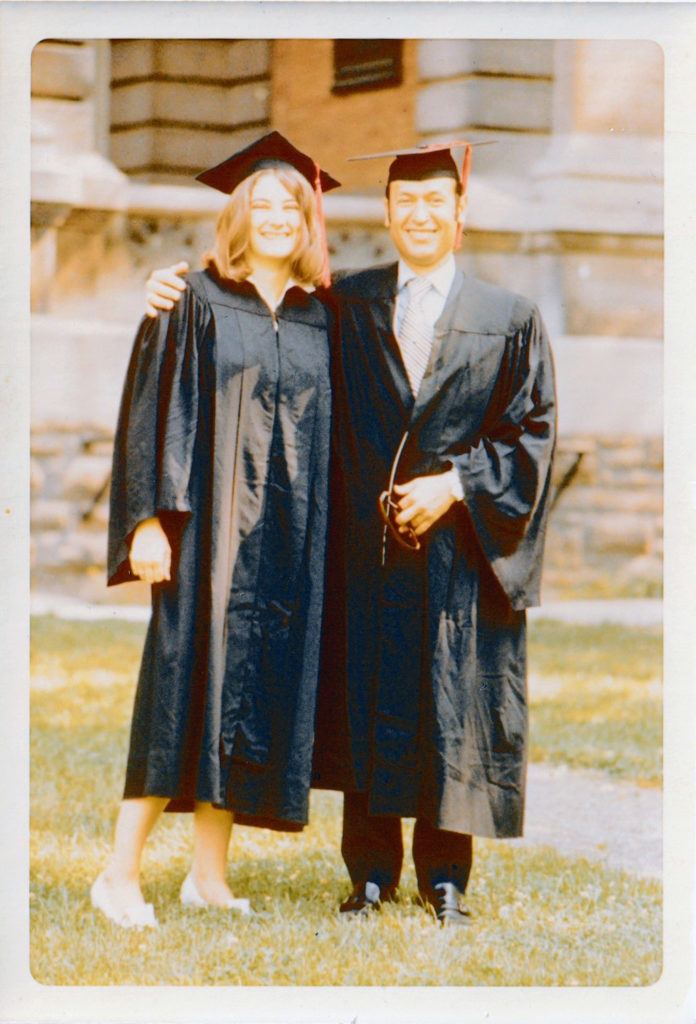 Androulakis also attended a superb culinary program in Zurich, Switzerland, where he learned how to prepare and serve food. There, he honed his natural skill at providing excellent table service. But the Hotel School was where he discovered how to be a more collaborative leader, learning to manage people in the "American style." According to Androulakis, this involves many more steps than simply handing down a decision to employees.
"The American business system involves negotiation: asking questions, receiving answers, and deciding for yourself based on the best available information. You talk, you listen, you offer your opinion, and then you decide," he says.
Help from the right people
In the second semester of his freshman year, Androulakis was assigned to wait three tables at the 1967 Hotel Ezra Cornell, a student-run event for SHA alumni and friends. He told his team, "You bring the food and I will serve the people."
One of the gentlemen seated at Androulakis' tables was Mr. George Page, owner of the Hilton Inns of New England. Mr. Page was so impressed with his service that he offered Androulakis a position on the spot. Androulakis replied that he had six more semesters of school to complete! Over the next three years, the two kept in touch, and in summer 1969, Mr. Page offered him a position as Executive Assistant in a new hotel he was opening in Newport, Rhode Island. Androulakis graduated in December and moved to Rhode Island. His starting salary was $13,500 and he loved the work.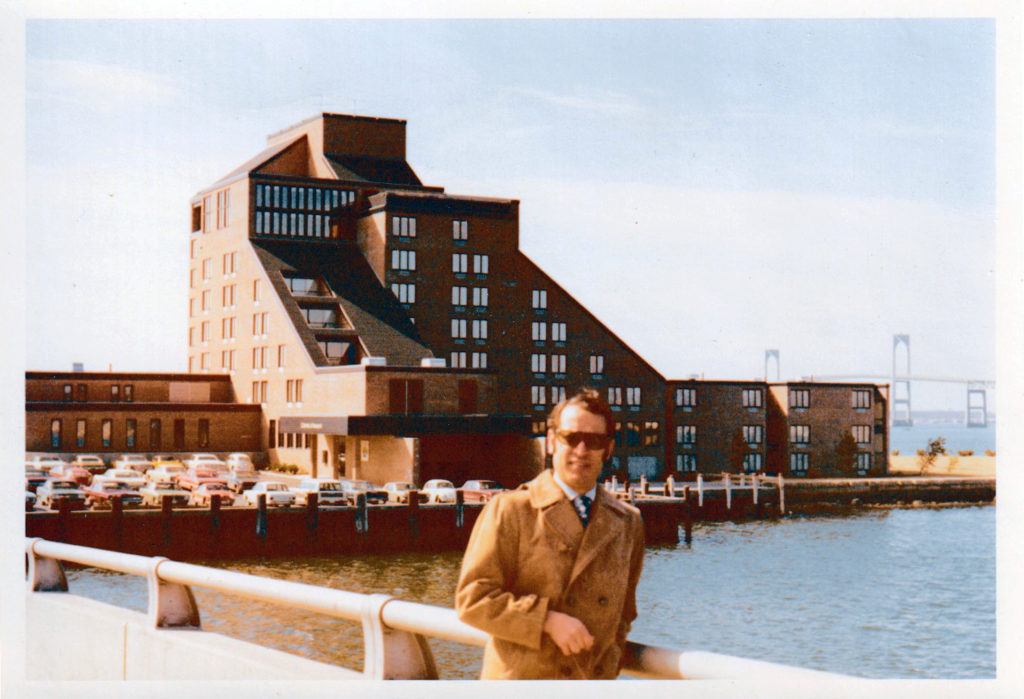 The guest would come in angry and leave happy.
—Costa Androulakis
Androulakis went on to work at the Philadelphia Holiday Inn and, from there, for the Marriott Corporation. He recounts a grueling job interview in which he met with 11 vice presidents of the Marriott. By the final interview with Senior Vice President, William Tiefel, Androulakis was exhausted. Cutting to the chase, he said, "You will hire me because I will benefit your company and you will benefit my career." Mr. Tiefel agreed, and he was hired to work as GM of the Kansas City Marriott.
Androulakis started his days as GM in the lobby, where he would listen carefully to the guests. When he overheard a guest with a problem, he would invite this person into his office. "I would let him talk, and listen closely before offering a solution. The guest would come in angry and leave happy. This is how I built a base of repeat customers over the years," he explains.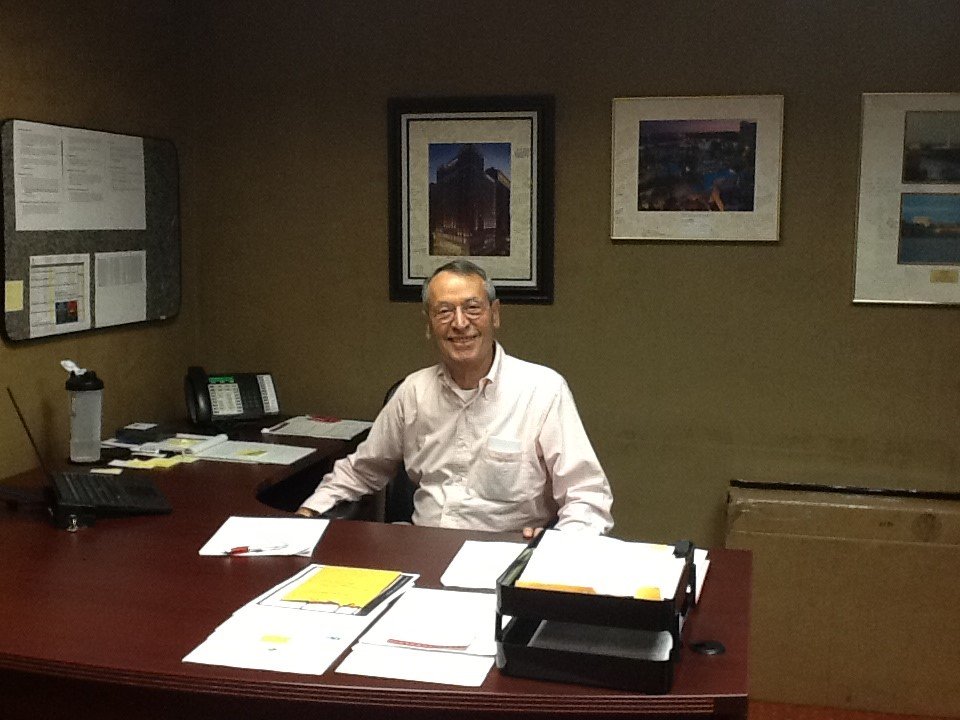 Kindness paid forward
In 2014, Androulakis' lifelong friend, Ruth Ann Brown, died. She left Androulakis a gift of $100,000 and soon after that, he reached out to Alumni Affairs and Development at Cornell. In 2015, he made his first gift to the Hotel School to establish a scholarship—combining the money Ruth Ann left him with his own funds to benefit future students. "I wanted to give deserving students the same opportunity I had," he explains.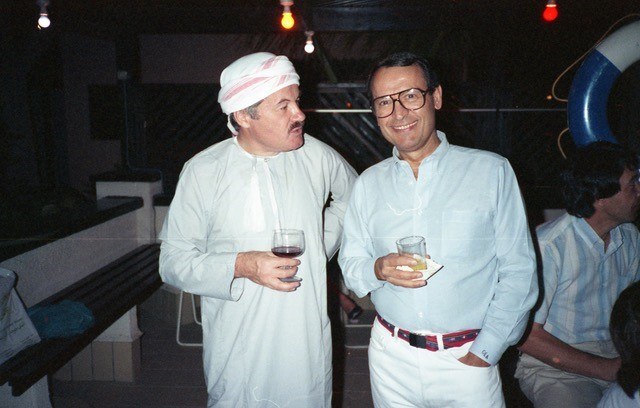 At Cornell, Androulakis met students from Asia, Europe, and the Middle East—learning about their culture while those students learned about his, and gaining a life-long appreciation of the benefits of this exchange. In 2015, his gift established the Costa E. Androulakis Scholarship for SHA students of Greek origin, or deserving students from any country. The fund supports students from diverse international backgrounds to attend Cornell.
Since 2015, he has contributed $2.2 million of appreciated securities to endow his scholarship, which has thus far supported educational expenses for ten students. He has also planned a bequest, which will add to his scholarship fund. The Androulakis Scholarship is now one of the largest scholarships available to hotel students.
"My life has dramatically changed for the better, all because I have the opportunity to be at this school. My parents would give all they could to better my life, but it is donors like you who can afford me the chance to be here."
—Ava Coloprisco '21, recipient of the Costa E. Androulakis Scholarship
In 2018, Androulakis was honored for his generosity to his Cornell. He was invited to design a Steuben crystal plate to be displayed on the Leadership Circle Wall of Honor at the School of Hotel Administration, next to those of other significant supporters. He chose a design featuring overlapping Greek and American flags, to signify his love for the two cultures and countries that have shaped his life.