According to Cornell history buff Corey Ryan Earle '07, the graduating class of 1872 inaugurated the tradition of class giving—just four years after the university opened its doors to the world. Back then, there were about 100 alumni.
Today, more than 250,000 Cornell alumni live and work in communities around the globe. Giving Day is a once-a-year opportunity for these alumni to join friends of the university in support of Cornell. Everyone is invited, and every gift—large or small—counts.
Over the past five years, the number of gifts received has nearly doubled, from 9,600 gifts in 2015 to 18,966 gifts in 2019. March 14, 2019 recorded the highest number of gifts received on any day in Cornell history, breaking last year's Giving Day record. On Giving Day 2019, 13,858 generous donors contributed $7,869,264 to Cornell.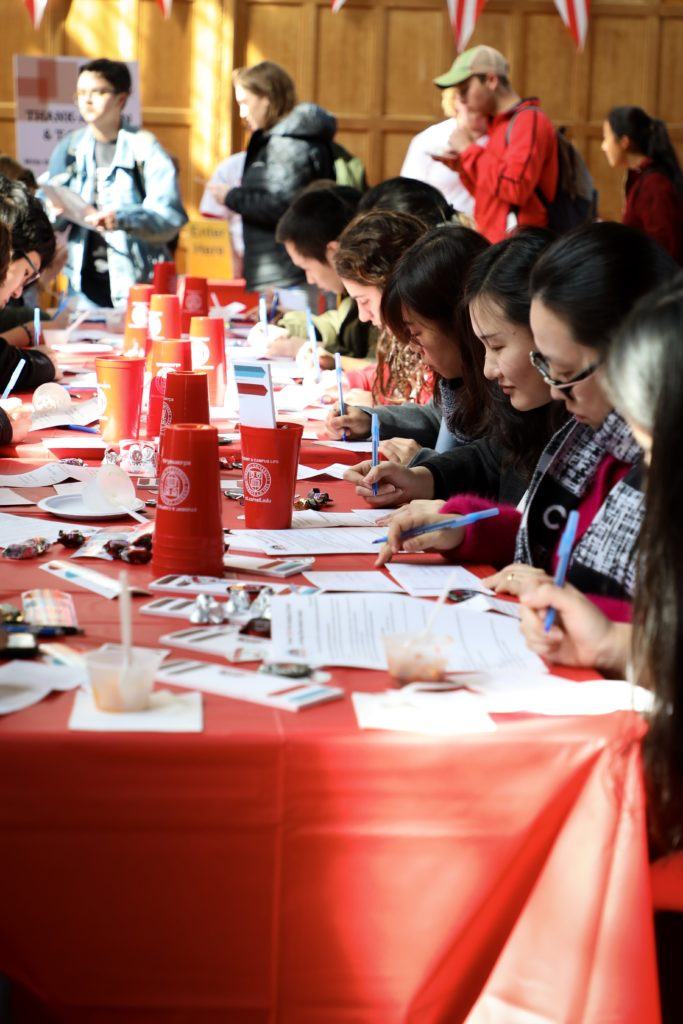 "Since its founding, philanthropy has provided a critical source of support for the university," said Fred Van Sickle, vice president for alumni affairs and development. "Cornell's story is, in many ways, the story of the power of philanthropy. This year we harnessed the power of new technologies to inspire more gifts, raise more dollars, and build tremendous goodwill," Van Sickle said.
Gifts from alumni, family, and friends strengthen Cornell's educational and research programs and enable the university to honor its commitment to being an institution where "any person can find instruction in any study." Giving Day attracts more new donors than any other event and helps to "build a broad base of support that will serve the university for years to come," said Nicole Allen Cook of Cornell Annual Giving Programs in Cornell AAD. "That's pretty cool!"