After learning more about her situation, ISSO director Brendan O'Brien tapped an emergency-funding reserve to sponsor her for an additional semester. Greatly relieved, Madeira Kliauga was able to continue her studies and later secure funding for her last semester and earn her degree.
ISSO completely saved me!" she said—and she hasn't forgotten the kindness. Earlier this summer, Madeira Kliauga personally delivered a gift in support of ISSO so that the office can assist current Latin American students.
Now an Ithaca resident and a senior partner for Madeira Trading—a successful "super fruit" import company that she started with a Cornell professor—Madeira Kliauga hopes her gift will be the first of many.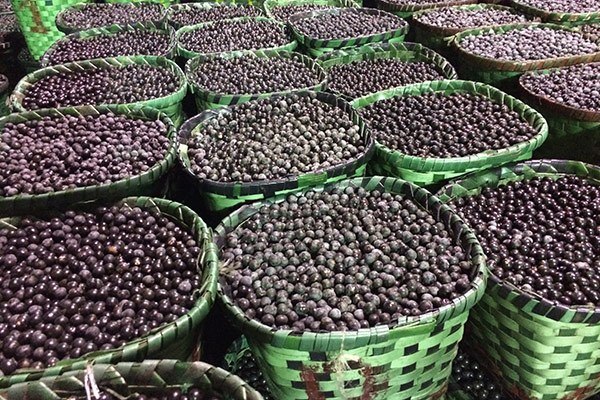 Sometimes when international students have financial setbacks, they just need more time to figure things out. Often, a new opportunity comes along. ISSO gave me more time.
—Madeira Kliauga
According to O'Brien, Cornell enrolls 4,650 international students, including some 3,203 graduate and professional students. While some 84 percent of undergraduate international students are completely self-funded, the majority of those at the graduate and professional levels receive aid in the form of fellowships, scholarships, and teaching or research assistantships. But there are still times when emergency assistance is needed. The university has a limited amount of financial aid available for international students at all levels, O'Brien noted.
"The needs of international students differ from those of domestic students, and they often do not have support systems at the level of many of our domestic students when they experience family crises, unexpected healthcare costs, and other unforeseen circumstances resulting in financial challenges," O'Brien said. "Graduate student stipends cover basic expenses that allow for a modest lifestyle."
One way that gifts to the ISSO make a difference is by helping the office offer bridging funds when graduate students experience a change in their circumstances that presents short-term obstacles.
"I remember telling Brendan that I would pay back the ISSO," said Madeira Kliauga. "Now he tells me, 'I knew you would be a good investment!'"