In just 24 hours, 18,296 donors made 26,977 gifts to raise a record-breaking $13,043,165 during the ninth Cornell Giving Day on March 16, 2023. These donors—made up of Cornell alumni, students, parents, faculty, staff, and friends—represent all 50 US states, Puerto Rico, and Washington, DC, and they live in nearly 100 countries. Together, their gifts support students and researchers across campus and build momentum for Cornell's To Do the Greatest Good campaign.
"These gifts have an immense impact on the lives of our students and on research that improves the lives of so many all over the world," says Fred Van Sickle, vice president for Alumni Affairs and Development (AAD). "In so many ways and in just 24 hours, our Giving Day donors made a substantial difference in Cornell's ongoing pursuit to do the greatest good it can do for people, research, and the health and prosperity of our planet."
These gifts support a key focus of the university-wide campaign: they help keep a Cornell education accessible to any person by funding student aid and scholarships. Their gifts also support critical research that helps people and communities all over the world. And donors also made gifts to over 560 funds, projects, programs, organizations, teams, and causes at Cornell, many of which directly fund transformative experiences that students remember for the rest of their lives.
⛰️☑️ Challenges accepted
Donors weren't shy about pushing their gifts even further. They took advantage of opportunities to enhance their gifts with a record-breaking $1.8 million secured in gift matches and challenge funds. More than an extra $50,000 was unlocked for undergraduate scholarships, and more than 1,600 students made gifts this year—another record. Nearly 1,000 international donors secured over $10,000 in additional challenge funds through the Big Red world and Global Cornell challenges.
Additionally, more than 450 donors made gifts of over $1,000 dollars to the Cornell Annual Funds as part of the Cornell Women's Leadership challenge, an effort led by Mary Armstrong Meduski '80, P '18, and co-challengers Peggy Koenig '78, P '14, and Sharlyn Carter Heslam '91, P '26. The money raised supports undergraduate scholarships, financial aid, and student experiences at Cornell.
"Giving Day is very important to me and to so many other Cornellians," says Meduski, who is also the national chair of the Cornell Annual Funds. "It's essential to have a day that's a call to action—a rallying day—and I am thrilled that so many joined me and my co-challengers in our pursuit to do the most good for Cornell while highlighting the power of women's philanthropy."
Nearly 560 student and alumni volunteers participated as Giving Day Champions, bringing in 4,093 gifts that totaled over $330,000—both achievements are Cornell Giving Day records. These efforts fueled momentum for collective giving, which rallied peer donors and donors with similar passions for certain causes and areas of need. Scholarships, program funds, student teams, and much more were supported because of the work of these university volunteers.
Highlights
Cornellians gave a record-breaking $1.8 million in gift matches and challenge funds
More than an extra $50,000 was unlocked for undergraduate scholarships
A record-breaking number of students made gifts this year
Nearly 1,000 international donors unlocked all four global challenges
Nearly 560 Giving Day champions raised 4,093 gifts and more than $330,000
Recently graduated alumni gave nearly 2,200 gifts—another record for the day
🧠❓ Quizzes are in
Like in previous years, there was a large selection of areas and causes to support this Giving Day. New this year, Cornell Giving Day 2023 helped donors identify their philanthropic persona with a 7-question quiz. Over 1,300 Giving Day participants took the quiz, which included questions about favorite Cornell places, experiences, and causes.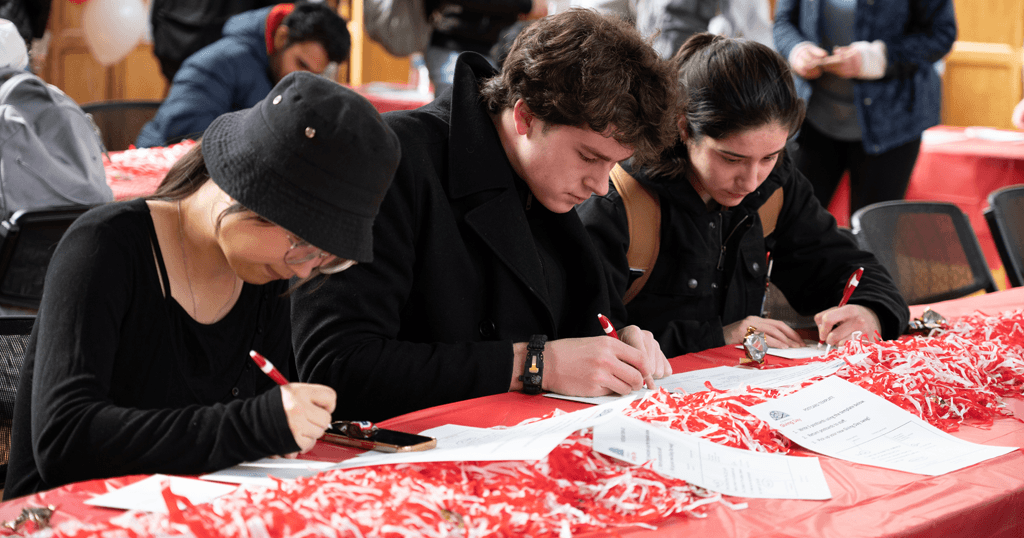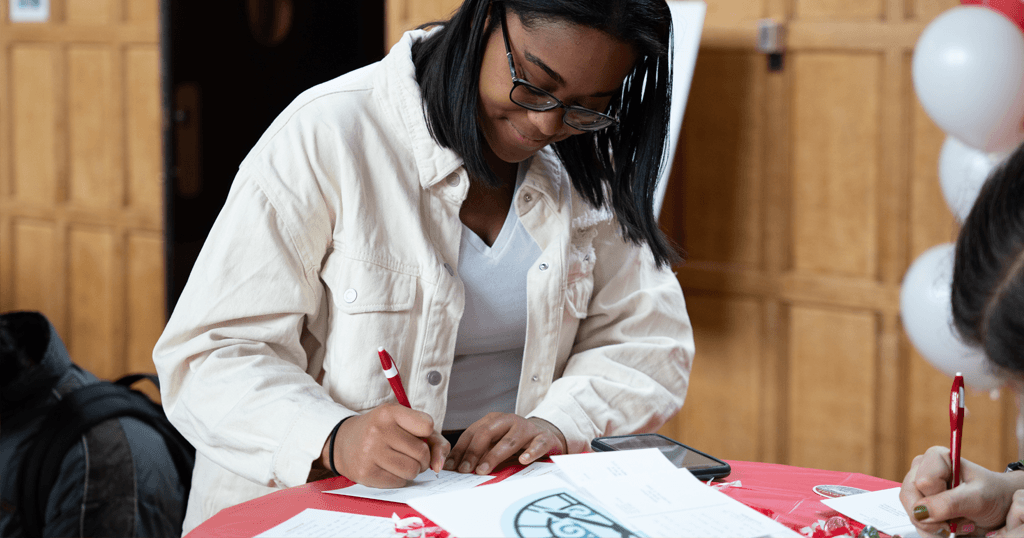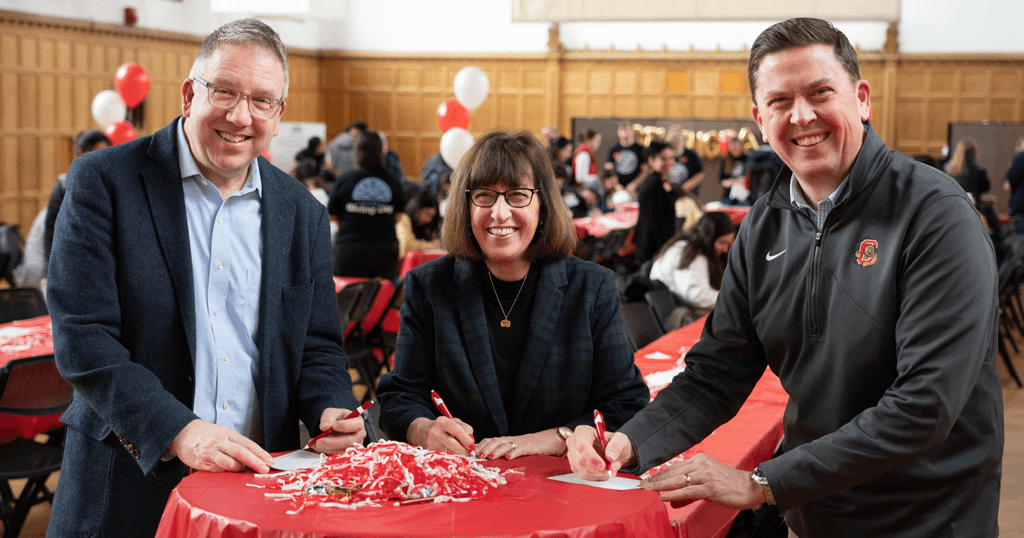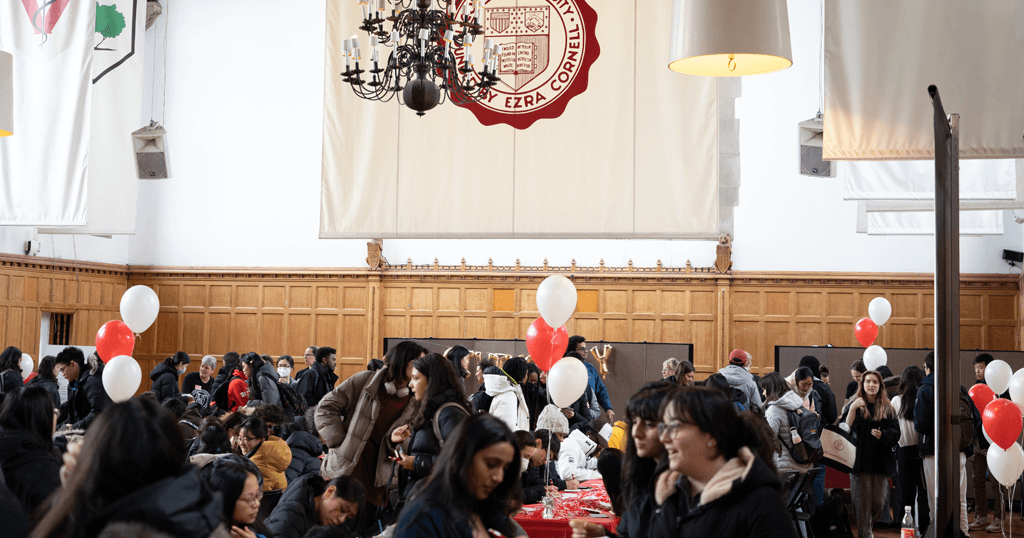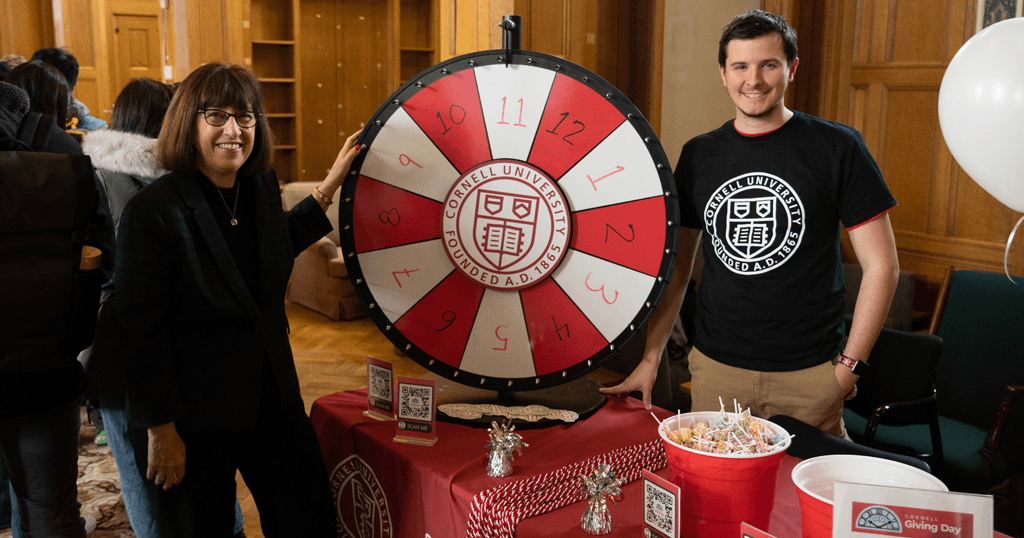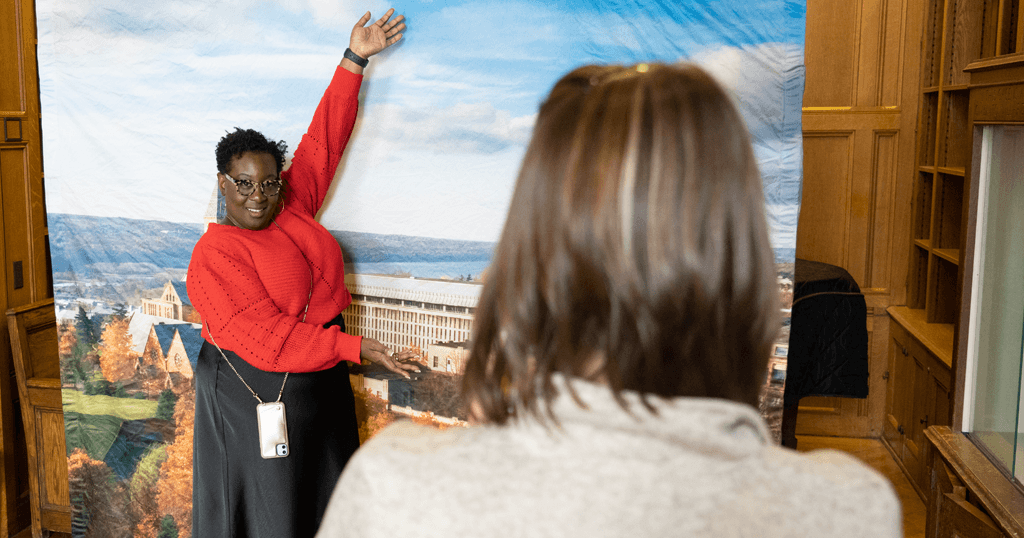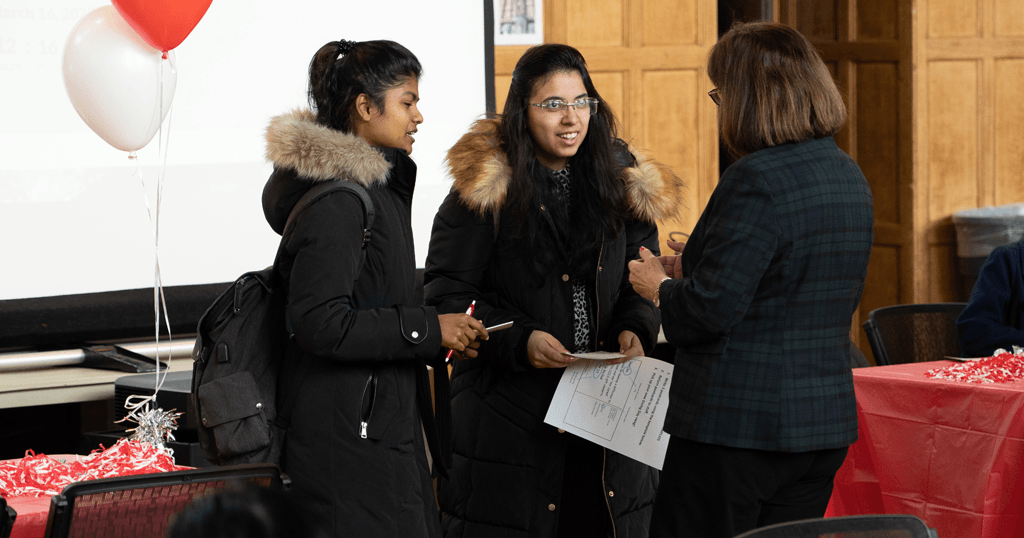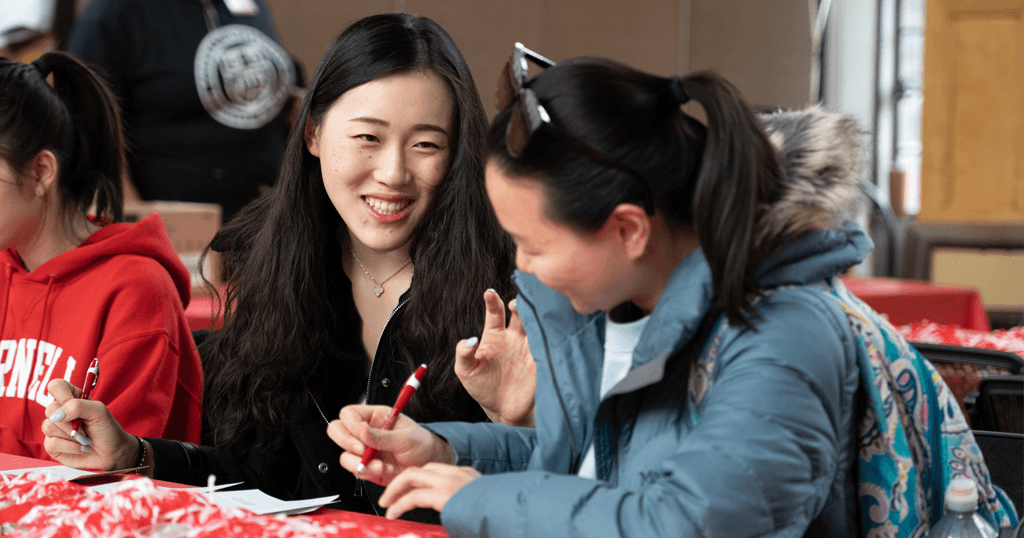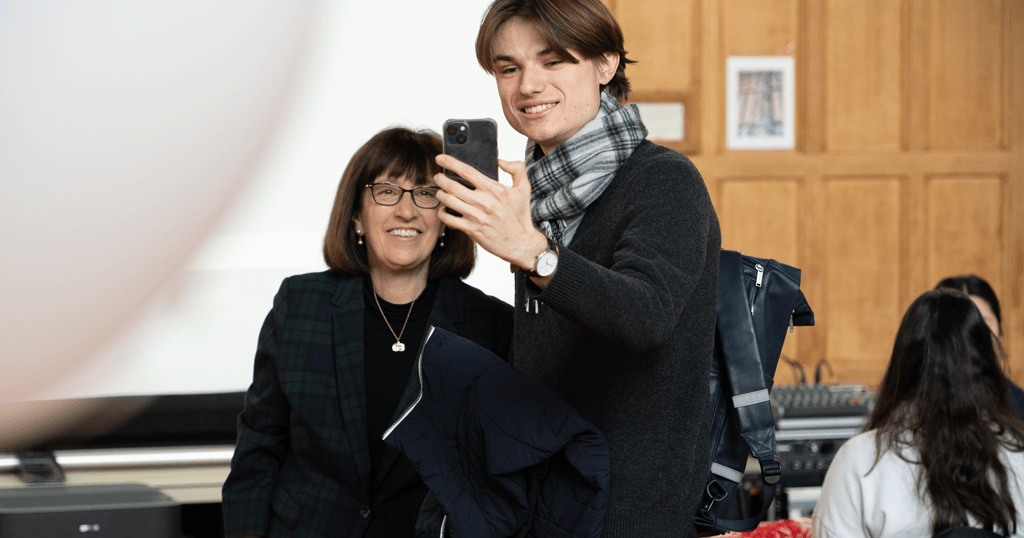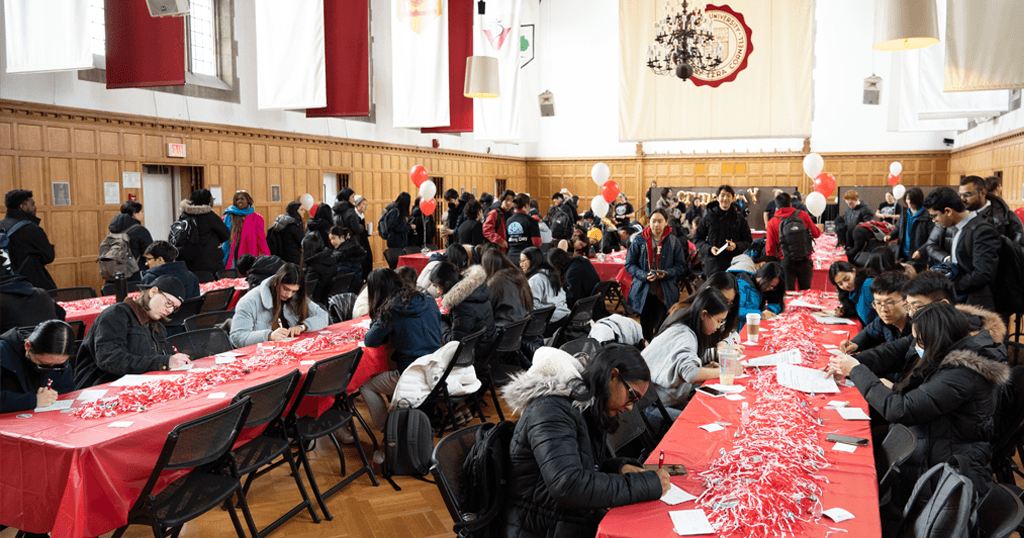 🐻❤️ Better together
Each year, Giving Day builds momentum and inspires Cornellians all over the world to make a difference. It brings every Cornellian everywhere closer to the university and its mission.
This connection was inspired by over a dozen student-centered events and pop-ups on the Ithaca campus as well as a New York City event for recent graduates. Across the university, 1,350 students engaged with peers in their community over snacks and giveaways while writing 6,500 thank-you postcards to thousands of Giving Day donors all over the world.
"For me, Giving Day is an opportunity to remember how much Cornell has given to us, our families, and our friends and to pay forward what others have already done for us," says Patrick Mehler '23. "All of the opportunities I have had at Cornell are due to generous alumni and friends of Cornell, and it is important for me to not only do the same for future Cornellians but encourage others to do the same."
"To everyone that gives to anything at Cornell on Giving Day, you have my deepest thanks for supporting my friends and me in all that we do here," he says.
About eighty recent Cornell graduates participated in the live Giving Day event from the East Village in New York City. They tapped into the excitement of the day by coming together and watching Cornell's fundraising totals climb.
"I chose to devote time to attending this event because I believe that Giving Day is one of the most important events that happen for Cornell as a university," says Kamillah Knight '13, MPA '15, MBA '22. "I believe this especially given that the funds raised help support students and faculty, amazing initiatives, and sustaining what makes Cornell great."
Recent undergraduate alumni—Cornellians within 10 years of their graduation—also broke Giving Day records with nearly 2,200 making gifts this year.
"Giving Day never fails to leave me proud as an alum," adds Kamillah.