Anne Vitullo '77 pulled her copy of Morris Bishop's A History of Cornell from her bookshelf. As she re-read the story of the university's founding and the letters written by Ezra Cornell, she imagined how those words planted seeds that cast long tendrils of history that both interpret and explain what it means to do the greatest good.
"He had a very, very forward-thinking view about what education could do and how it was going to benefit society," she said. "We need to take this idea out from the hilltop in Ithaca—we need to share our knowledge, our skills, our abilities—for the betterment of the nation, for the betterment of the people that live here, and for the betterment of the world."
Vitullo and her husband, Jonathan Poe '82, are doing just that. They join a group of alumni who bolstered their Reunion giving with an affordability challenge match gift that supports Cornell's commitment to socioeconomic diversity.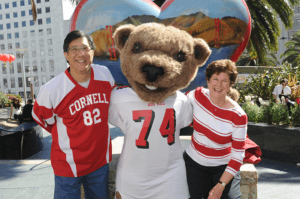 "We've been alumni leaders for a long time," Poe explains. "And we want to be visible leaders in giving. It allows us to talk to our colleagues and the next generation of leaders—to inspire them to join us."
Anwar Kashem '02, MEng '04, who also enhanced his Reunion giving with an affordability challenge match gift, shares the same understanding. He emphasizes how networks can effect change better than any one individual.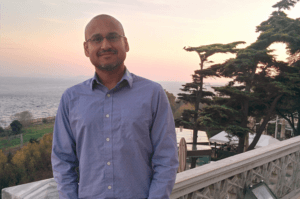 "It's very hard to make an impact all by yourself," he says. "The way that we can really effect change for the good and improve the world is with the help of others. Cornell helps us find our teams and gives us the skills to be effective on those teams."
Susan H. Murphy '73, PhD '73, whose affordability match gift coincides with fundraising for her upcoming 50th Reunion, agrees with this idea. Murphy, the university's former vice president for student and academic services, points out how the diversity within the Cornell alumni community is a characteristic that amplifies the success of these teams and networks.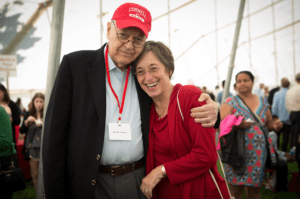 "We have an obligation to use our education to make a difference. We can do this through our professional lives, our community lives, and our individual actions," Murphy says. "Because we were fortunate to spend time in this special place, interacting with folks like us and very different from us, we know what power exists when you mix people with different backgrounds, different interests, and different experiences."
The affordability initiative, as part of the university's To Do the Greatest Good campaign, will preserve and honor this power within the Cornell community. It will ensure that socioeconomic diversity flourishes within current and future undergraduate student populations. It will also make sure that economic background does not limit exploration of the Cornell experience—in all that it offers.
The effort carries personal significance for these alumni. For Vitullo and Poe, who also fund two Cornell Tradition Fellowships in addition to a student worker endowment at the Cornell University Library, the affordability initiative provided them a unique opportunity to support students with backgrounds that resemble their own.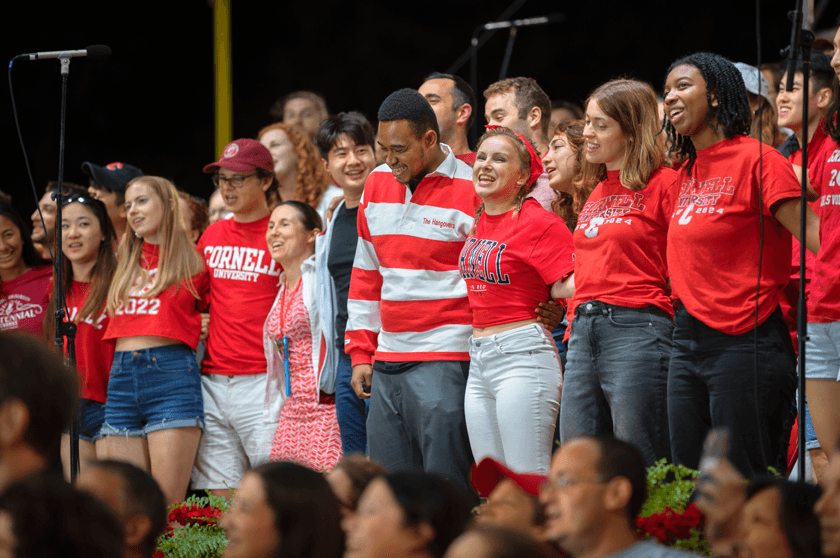 "We were both scholarship students," Vitullo says. "We both benefited from gifts made before our time by alums who contributed to scholarship funds. So when we had the means to do that, we really felt it was important to pay it forward. For us, it's always been about affordability and student aid."
Poe adds that he and Vitullo also make deliberate efforts to remind and encourage students to make their Cornell bucket lists.
"If they don't get through it, then continue that bucket list through your alumni years. Get to see those parts of Cornell that you haven't seen before—that maybe you're curious about—because you have that privilege."
Like Vitullo and Poe, Kashem is eager to point out that his gift is about helping students—fellow Cornellians—fully experience the breadth and depth of a Cornell education. He believes the benefits of these experiences can positively impact future generations.
"The thing that resonates with me is the possibility of helping people grow their human capital," he says. "The way I think about it is that someone who might not have otherwise been able to afford university can do so and grow and then become someone who will pass that forward—who will help demonstrate Cornell's value of doing good in the world."
Murphy emphasizes that message to all students at Cornell, too.
"Take advantage of all Cornell has to give you, and share your many talents and interests with others."