Alejandra Rebeca Gonzalez '23 was born in San Luis Potosi, Mexico, and raised in Michigan. Her family moved to the US when she was five years old in search of "a safer life" and better opportunities for education, she explains.
Gonzalez is a first-year student in the College of Human Ecology (CHE). She is also a first-generation student—the first member of her family to attend college. She learned about Cornell through the Joyce Ivy Foundation, which offered her a scholarship to attend Cornell University's Summer College for six weeks in 2018.
"I've wanted to become a doctor since attending Cornell's Summer College," says Alejandra. During the program, she discovered that she loved learning new things and solving problems and that she had a keen eye for detail. These qualities, paired with an intention to improve the lives of others, made Gonzalez realize that "the life of a doctor sounds ideal to me."
The energy from the students makes Cornell come alive and inspires me to work harder every day.
—Alejandra Rebeca Gonzalez '23
Finding the right fit
When it came time to apply for college, Alejandra applied to just one school. She chose Cornell because it provided a good balance between being "egalitarian and elite," because of its beautiful campus, and because of the broad-ranging academic opportunities offered.
She was accepted to Cornell as an early-decision applicant. "Cornell's need-blind admissions policy made it easy for me to pick Cornell and know that I belong here, since money was simply not a factor in choosing the university that fit best," she explains. Alejandra believes that her generous financial aid package has lifted "a significant burden" off of her family. This matters to her, because it enables her parents to focus their resources on helping her five-year-old sister succeed.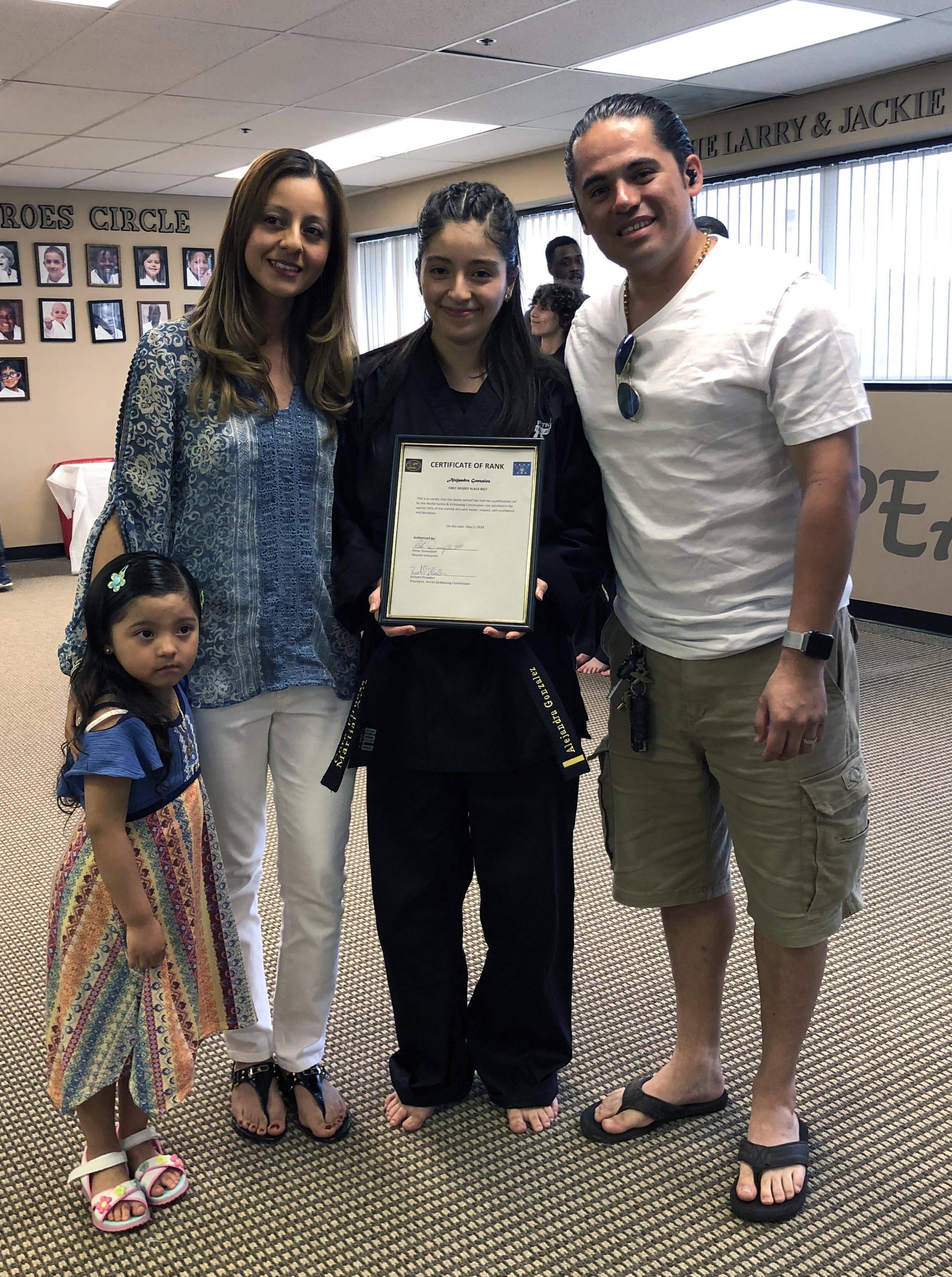 Working smarter, not harder
Alejandra is studying human development, a major that allows her to take a multidisciplinary approach to improving people's lives.
Her favorite class so far has been Introduction to Cognitive Science, which presented theories of intelligence that connect computer science, psychology, and philosophy. "Every lecture absolutely fascinated me," says Alejandra. "I didn't think these different fields could complement each other so well to explain the world around me." Later in her Cornell career, Alejandra hopes to conduct independent research on cognition through the CHE Undergraduate Honors Program.
In the meantime, Alejandra has been enjoying the beauty and the buzz of activity on campus. "Every student seems to have an overflowing passion for something—whether it be taking care of raptors, creating music, or having philosophical discussions in common areas. The energy from the students makes Cornell come alive and inspires me to work harder every day," she says.
I've learned to be a better person as I've learned to be a better scholar.
—Alejandra Rebeca Gonzalez '23
Alejandra has especially enjoyed her sunset runs and walking through the gorges on her way to and from class. These activities keep her "connected to nature, no matter how busy life gets," she explains.
Her biggest challenge has been setting priorities. "It's been difficult not to do everything the university has to offer," she says. "In high school, I could read every assigned reading and do all the practice problems." But not so at Cornell. She has had to figure out what aspects of her coursework to focus on and how to optimize her study time. "I've learned that working smarter is more important than working harder," Alejandra concludes.
Preparing for the years to come
She's also had to prioritize which of Cornell's many clubs and activities she can participate in and commit to. Two extracurriculars have risen to the fore: the Kessler Scholars and the Pre Professionals Program.
The Kessler Presidential Scholars Program provides support, community, and financial aid for first-generation students. "I received a letter over the summer inviting me to become a part of the Kessler Scholars," says Alejandra, "and I immediately said yes!"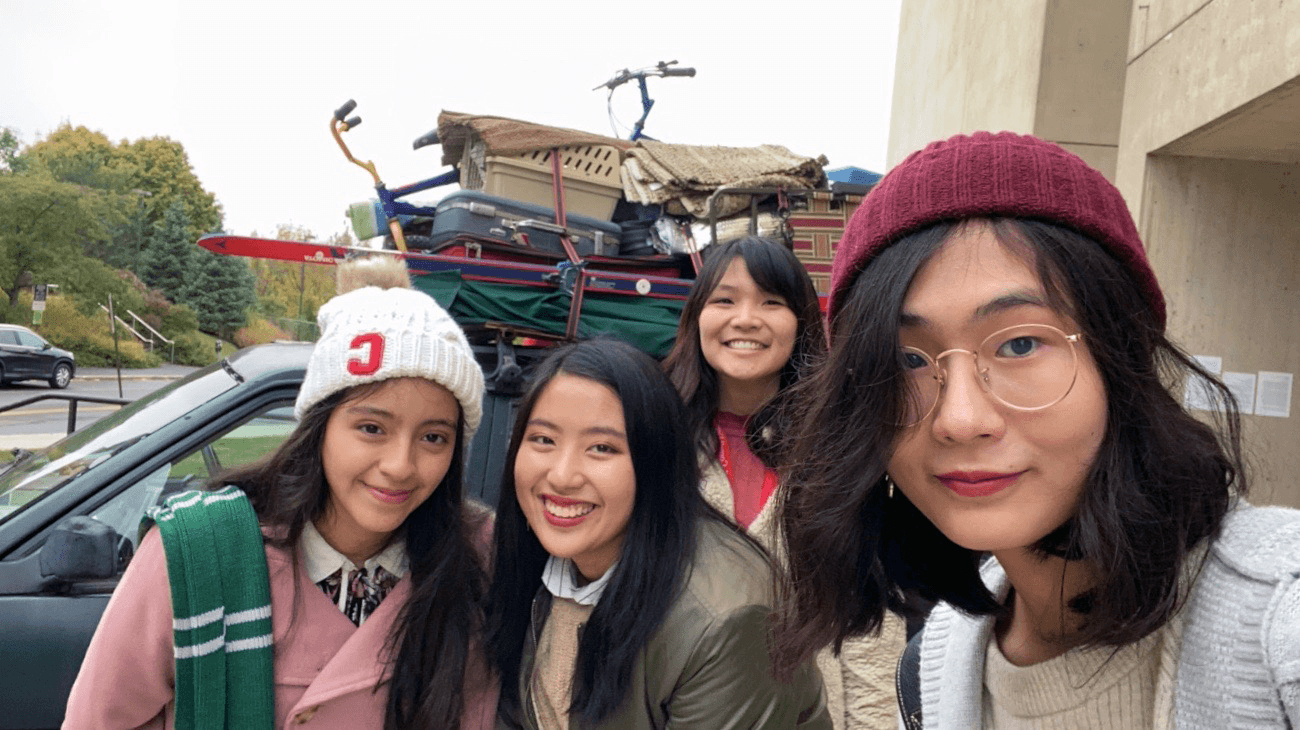 Through the program, Alejandra has participated in leadership and ropes courses with Cornell Outdoor Education, networking workshops with Cornell Career Services, and community service opportunities with other Kessler Scholars. She has also connected with some "truly amazing" first-generation upper-level students, who serve as program mentors. "The Kessler Scholars program has provided me with an incredible support network of both peers and mentors to look up to," she says.
The Pre Professionals Program (P3) is run by the Office of Academic Diversity Initiatives and provides advising, resources, funding for summer and winter opportunities, a lunchtime speakers series, and various workshops to prepare students for life in the professional world. Alejandra successfully applied and interviewed for acceptance into P3. "I knew I would need some help navigating Cornell and preparing for the years to come," she says.
Coming together from opposite sides
Alejandra treasures the diversity of peers she has met at Cornell, and she especially values the people she's met through her residential experience in Ecology House.
"My roommate, neighbors, and I constantly exchange little bits of our cultural backgrounds, whether it be through food, media, or our native languages," she says. On weekends, she and her housemates gather in the kitchen to make and share recipes from their homes—from Thai fried rice to Mexican atole, a traditional warm beverage. Through these gatherings and conversations, "we come together from opposite sides of the world," she says.
Cornell has taught me that skills I take for granted can tremendously help others.
—Alejandra Rebeca Gonzalez '23
Through this living-learning community, Alejandra feels she has also become a better citizen. "I have learned to be conscious of my environmental footprint," she explains. "Instead of just tossing things out, I've become much more conscious of the impacts of my actions as I've learned to sort my trash into TerraCycling, recycling, compost, and landfill waste."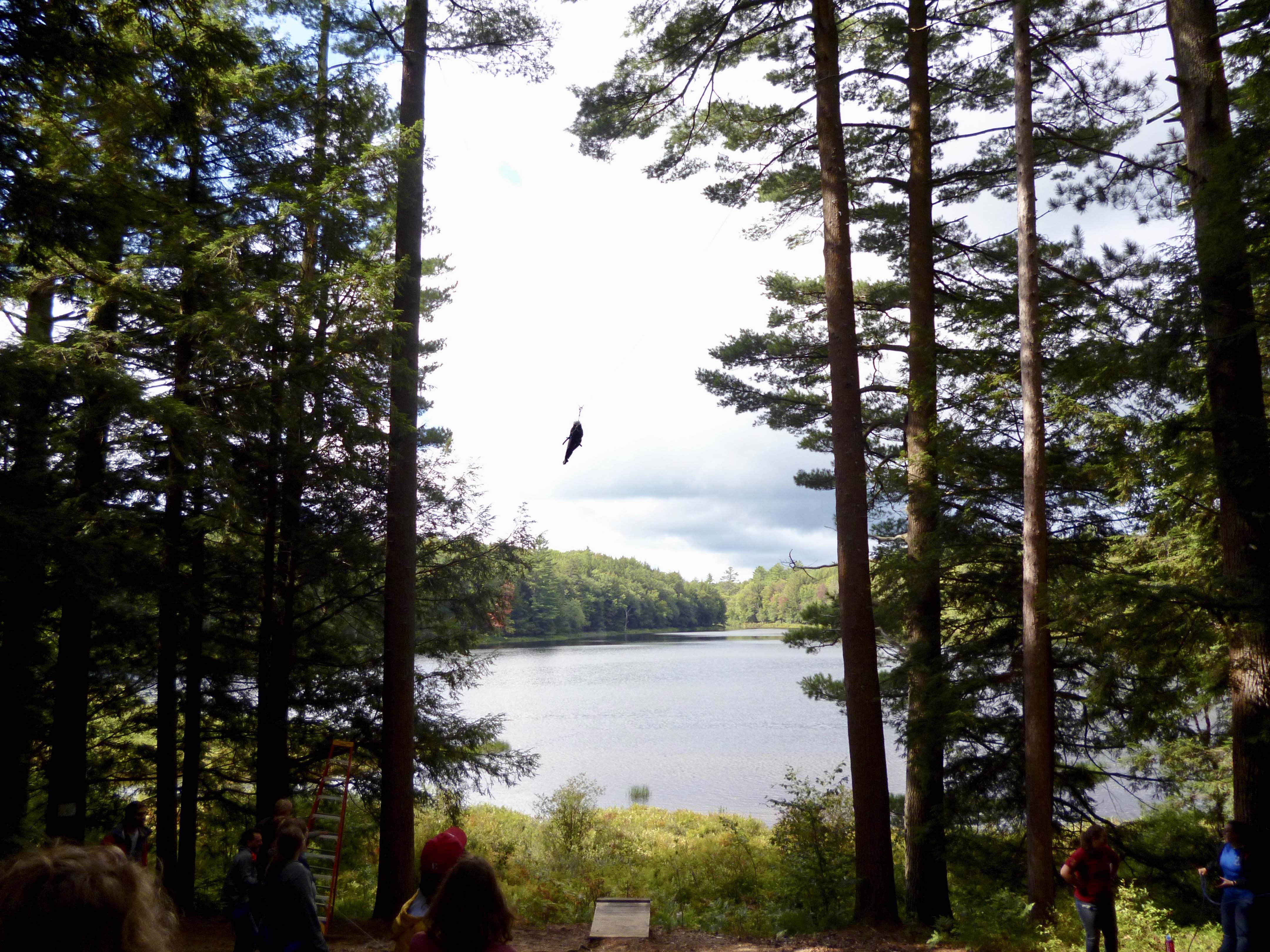 Alejandra also volunteers with the Translator-Interpreter Program (TIP), run by the Cornell Public Service Center, which trains bilingual and multilingual students to serve as volunteer translators and interpreters for local agencies. Through TIP, "I've been able to practice my Spanish and also use my bilingual identity to help those who struggle with a language barrier," she says. "Cornell has taught me that skills I take for granted can tremendously help others."
Learning from those who came before
When asked to state the biggest takeaway from her first semester at Cornell, Alejandra says, "I've learned to be a better person as I've learned to be a better scholar."
She has learned to approach new situations and new acquaintances with humility and an open mind. "Just as everyone you meet can teach you something, you also have something to teach others," she says. Recognizing that she has many things to offer has helped Alejandra feel that she is valued among a cohort of impressive Cornellians.
Some of these impressive Cornellians are alumni whom Alejandra has had the opportunity to meet. "I realize they are people just like me, but they've stayed focused on their goals," she explains.
For my fiftieth anniversary of graduating from Cornell, I want to give others the same opportunities that l had.
—Kenneth S. Levine '69
Alejandra is the first recipient of the Kanovsky and Levine Scholarship, established by Kenneth S. Levine '69 to support students who are immigrants, family members of immigrants, DACA students, or first-generation college students.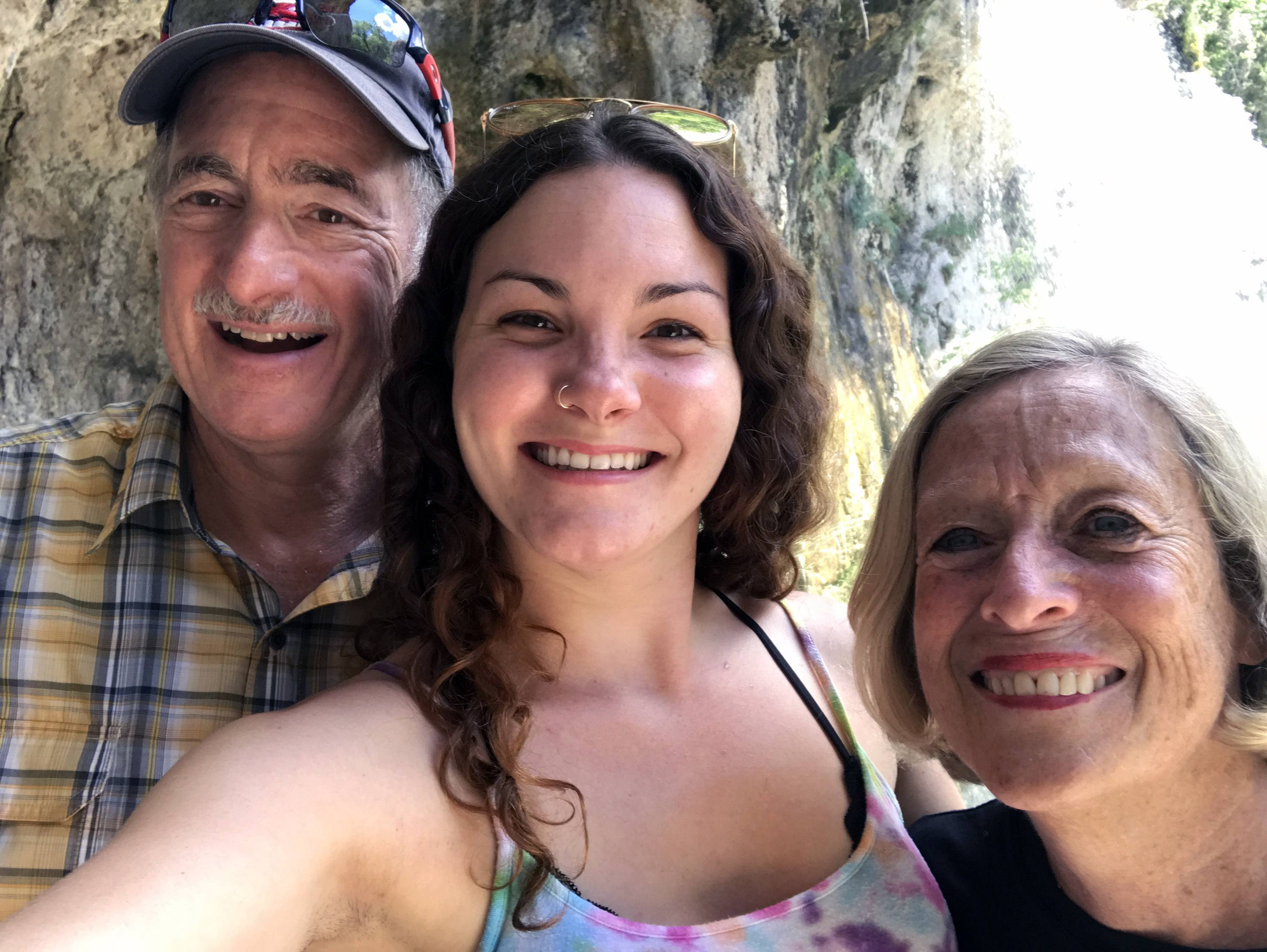 "For my fiftieth anniversary of graduating from Cornell, I want to give others the same opportunities that l had," says Levine. "Whether it is someone of Eastern European background whose grandparent or parent ran a junkyard [this was Mr. Levine's personal experience], or someone of African, Latin American, or Asian ancestry whose mom or dad works the graveyard shift, Cornell can unlock a world of opportunity for students from modest circumstances."