The scholarships created early last year as part of the recently completed endowed scholarship challenge are already benefiting several students. For two of them, in particular, the scholarships came at crucial times.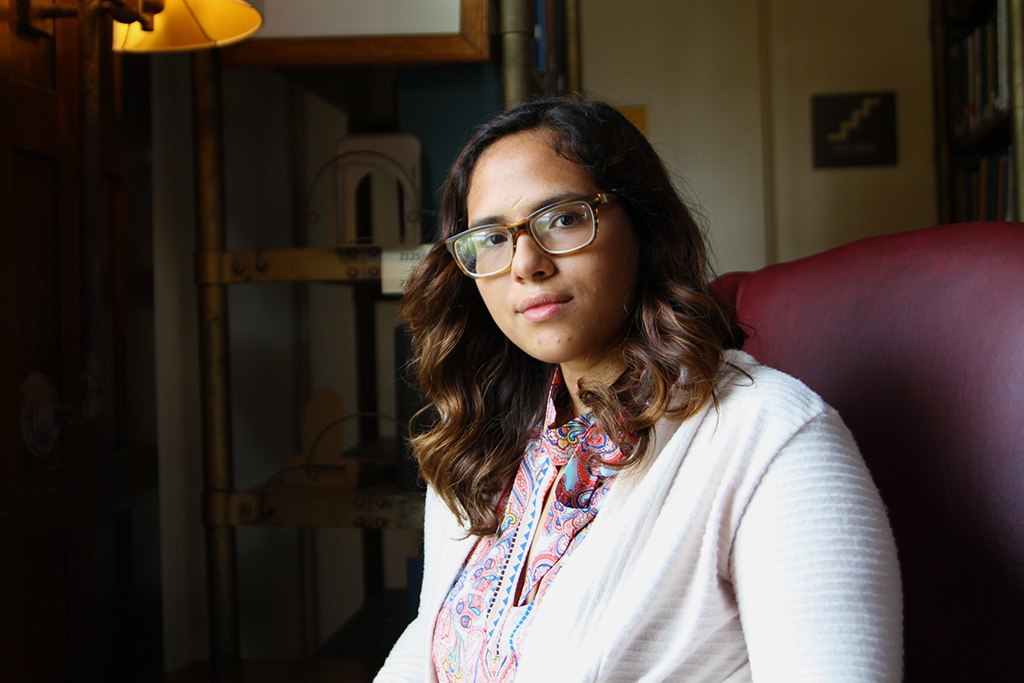 "I was prepping for a study abroad semester in Cuba, desperate to manage travel and living expenses, especially since I wasn't going to able to work there," said Bianca Negrón '20, who received the Robert K. Estrada Scholarship established by New York-based lawyer Edward Estrada '94 in honor of his father.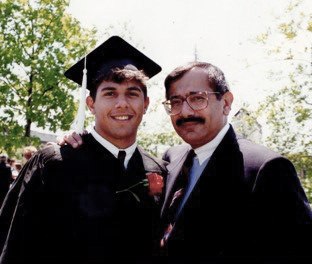 Negrón is a rising junior in the College of Arts and Sciences, pursuing a double major in Spanish and psychology and a triple minor in Latin American studies; law and society; and crime, prisons, education, and justice.
"With the amazing classes I took in Cuba, I practically wrapped up my Spanish major and did some work for my Latin American studies minor," she said.
Negrón is the first in her family to attend college. She and her five siblings grew up in Puerto Rico, and she remembers her early childhood as "surrounded by drugs, violence, and poverty." When Negrón was nine and her siblings were in their teens, their mother and father died of cancer within months of each other. Shortly after, one of their two brothers was killed in a gang-related incident. Negrón and her three sisters, who have acted as her guardians, eventually moved to Brooklyn, New York.
"My life has been about dealing with financial situations first and then everything else second. But, with scholarships, for the first time, I'm calm about where I am financially, and I can focus on my academics and my future career," she said.
Negrón also explores her varied interests as a member of several honor societies and as part of a student group called Art Beyond Cornell, which helps to socialize and educate incarcerated youth at the MacCormick Secure Center in Brooktondale, New York.
She is considering a law career in the future, and she is grateful for the support that has taken her this far.
"I'm in an Ivy League school right now because of scholarships. I was able to go to Cuba because of scholarships," Negrón said. "They're more than door-opening—they're future-opening."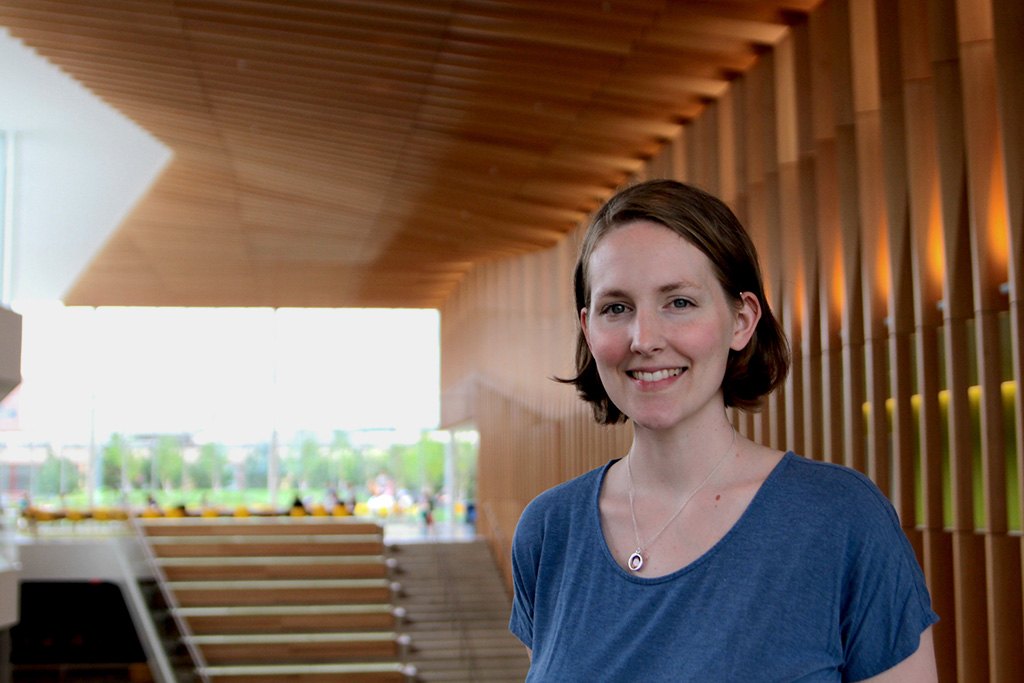 In 2015, Shelby Wauson DVM '19 and her husband, Eric Byers, left their friends, families, and jobs in their home city of Houston, Texas, so she can study shelter medicine at her "dream school," the College of Veterinary Medicine. Wauson had been a veterinary technician. Byers was a math teacher, but he wasn't certified in New York State so he switched gears and found work at a brewery outside of Ithaca.
The couple also had been wanting to start a family, and they finally got their wish last year when Wauson became pregnant. But, nearing her due date in the middle of a hectic fall semester, Wauson and her husband started to feel the pinch.
"I had maxed out on my federal loans for the year," she said. "My loans only covered my tuition so we had nothing for health insurance, our child's health insurance, and our living expenses."
When she was chosen as one of the recipients for Cornell scholarships established by the Westminster Kennel Club, it was a godsend that helped her pay for her family's health insurance.
"Without that scholarship and the child daycare grant from Cornell, I don't know if I would have continued through the year," said Wauson, who held work-study jobs at Cornell's Companion Animal Hospital until their son was born in November.
Becoming a mother and becoming a veterinary doctor are equally important to her: "We made a conscious decision to have a child during vet school, because, at 27, I'm two to three years older than the average vet student, and we want to have more kids in the future."
Wauson explained that starting a family after vet school at the same time as starting a veterinary practice often puts women at a professional disadvantage, vulnerable to job discrimination or loss of income, particularly when they go on maternity leave.
"It's crucial to support female students, especially mothers, through veterinary school because we're the future of veterinary medicine," she added, referring to the growing number of female vet students in the United States.
Entering her final year, Wauson is exploring externship opportunities. She looks forward to returning to Houston, where she hopes to make a difference in the lives of animals and their human companions, especially low-income families.
"Hurricanes have been hitting my hometown really bad, and so our shelters have been inundated with stray animals," she said. "They're just desperate right now for vets."
Get to know some of the supporters of the endowed scholarship challenge. 
Learn how you can give to scholarships and other Cornell priorities.